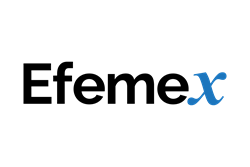 small businesses have a wealth of expertise, knowledge and personal touch that homeowners are looking for
NEW YORK (PRWEB) December 04, 2017
Small business owners in the home maintenance sector (plumbers, electricians, etc.) usually get an influx of work followed by a period of calm. Efemex wants to help fill that period of calm, helping small business increase their sales and grow. And assisting frustrated homeowners, looking for quality professionals to help them around the house.
Efemex was created to give property owners access to small businesses service providers who otherwise would be drowned out in the noise of big commerce. Founder of Efemex, Nayef knew that small businesses could not afford large marketing campaign budgets to effectively advertise their services. He also realized that property owners weren't getting the expertise, local knowledge and personal touch of local small businesses simply because they weren't aware of them. He set out to create a platform that would empower homeowners and grow local small businesses.
The vision for Efemex was to provide a platform for small business owners with free tools to help them promote their company, organize their work, schedule bookings and share best practices, while simultaneously giving property owners a platform to find local home and maintenance services, get insights into better property management, and get the most value out of their assets.
Homeowners can visit https://www.efemex.com and get access to local Handymen, electricians and plumbers that are available near them. Efemex.com will provide a free estimate and homeowners can choose to proceed with a service only if they are 100% satisfied with the price provided.
Founder Nayef, created the platform out of his love for real estate and passion for entrepreneurship. He has worked in real estate for the last 11 years and has worked within the US, UK and Dubai. Nayef moved to New York City in 2016 to further evolve his real estate career and to build Efemex.
"The ability to work in real estate while building something of value for people and small businesses is a dream come true," says Nayef of his start-up. "Small businesses are the backbone of this country. I believe small businesses have a wealth of expertise, knowledge and personal touch that homeowners are looking for."
Efemex launched in September 2017 and has since seen an over 100% increase in users every month.
About Efemex
Efemex is a small business platform that connects property owners with quality, local home service providers. Efemex provides the tools for local home service businesses to promote and grow their business whilst giving homeowners access to the local home service providers that would otherwise be drowned out by their big commerce competitors. For more information, visit https://www.efemex.com/.