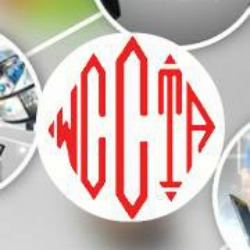 "This has become a yearly tradition at WCCTA. Offering this fun Pick-It Bowl Challenge to those that live in our service area is just another way to connect and have some fun while we watch the bowl games," says Marcie Boerner, Office Manager at WCCTA
GOWRIE, Iowa (PRWEB) December 05, 2017
The bowl games have just been released so it is time for everyone to have fun with the Pick-It Bowl Challenge at Webster-Calhoun Cooperative Telephone Association (WCCTA). Be sure to sign up by December 15th to make your picks.
The Pick-It Bowl Challenge 2017 is a fun competition during the upcoming college bowl season. It is so easy to enter. Just pick the team that will win each bowl game by clicking on one team for each game. As games are played over the next few weeks, everyone entered will receive email updates telling how individual picks rank against others in the community.
There are great prizes for those that have entered and selected the bowl winners. Prizes include: First place - $200 Bill Statement Credit, Second place - $100 Bill Statement Credit, Third place - $50 Bill Statement Credit.
Rules to enter include that you must live within the WCCTA serving area and have a valid email address. Entry is limited to 1 per person and email address.
"This has become a yearly tradition at WCCTA. Offering this fun Pick-It Bowl Challenge to those that live in our service area is just another way to connect and have some fun while we watch the bowl games," says Marcie Boerner, Office Manager at WCCTA.
Webster-Calhoun Cooperative Telephone Association is located at 1106 Beek Street, Gowrie, IA 50543. WCCTA was recently named a SMART Rural Community provider. It has a Fiber driven network and provides landline telephone, Internet and digital television service to the Iowa communities of Gowrie, Pilot Mound, Vincent, Thor, Churdan, Knierim, Somers, Barnum, Duncombe, Farnhamville, Badger, Clare, Moorland, Boxholm, Lanyon and Paton. http://www.wccta.com. #thisisfortdodge