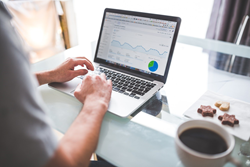 (PRWEB) December 06, 2017
RedcoolMedia offers multiple web applications and the only requirement is having an Internet connection, which means that you won't have to worry about disk space or continuous installations. Among the different web applications available, you can find MovieStudio, AudioStudio, PhotoStudio, PDFOffice and OfficeWork. All of them online applications hosted in RedcoolMedia.
MovieStudio is an online movie maker that allows you to make movies, edit videos, record videos, and modify them overlaying another videos, audios, images, and texts. It is an adaptation of the Mozilla Popcorn Maker.
AudioStudio is an online audio editor to create or modify any music or audio file. It contains a lot of options to load, split, trim, import, export, duplicate, modify the speed, increase the volume, merge … audio files. It is an adaptation of the Beautiful audio editor.
PhotoStudio is an online photo editor to modify your images, photos and graphics. It includes a photo editing area with a multitude of editing features, effects, handcrafted filters and assets. PhotoStudio also allows you to take pictures from your PC or laptop camera, apply adjustments like brightness, contrast or clarity; and include Stickers. It is an adaptation of the IMGLY PhotoEditor.
OfficeWork is your private online disk area where you can run the most relevant Owncloud free applications like a Task manager, a Calendar, a Contact manager, a Document Editor, a Presentation Editor and a Spreadsheet Editor to modify PDF, TXT, DOCX, XLSX, XLS, PPTX, CSV, ODT, or HTML files.
PDFOffice is an online PDF Editor where you can create and edit PDF files using your web browser. It converts your PDF files to HTML, and uses CKEditor to modify the content.
RedcoolMedia is your online workspace that allows you to work in the cloud with pure web applications for free and without restrictions. It eases your daily tasks and at the same time enriches your projects.
More info at RedcoolMedia.