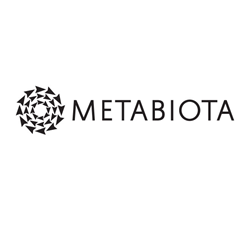 From the Madagascar Plague to the Ugandan Marburg virus outbreaks and the continued plight to mitigate the Zika Virus, it is clear that epidemic risk continues to pose a global health threat to communities and organizations worldwide.
SAN FRANCISCO (PRWEB) December 06, 2017
With more than 400 human disease outbreaks in the past 10 years, the human and economic toll has been extensive. In fact, experts project the impact from a global human pandemic to be around $570 billion or 0.7% of global income. The global health community has reached a tipping point when it comes to leveraging better mechanisms for financing and managing the economic blowback of an outbreak. With that, Metabiota, the pioneer in epidemic risk modeling, is revealing its top trends and predictions for epidemic risk in the year ahead.
"From the Madagascar Plague to the Ugandan Marburg virus outbreaks and the continued plight to mitigate the Zika Virus, it is clear that epidemic risk continues to pose a global health threat to communities and organizations worldwide," said Bill Rossi, CEO of Metabiota. "At the center of this effort are new methods for assessing and insuring risk, and thanks to advances in disease tracking and reporting, software machine learning and artificial intelligence, we can now understand the risk of disease spread more clearly. Metabiota is committed to helping the world become more resilient to epidemics by working with governments and organizations around the globe. Our team is sharing this knowledge and expertise, so that all risk managers can be better prepared in the year ahead and beyond."
Metabiota's team outlined five different aspects of risk, along with their prediction for what lies ahead in 2018:

CEO Bill Rossi on Corporate Risk: Metabiota predicts that 2018 will be the year the Chief Risk Officer takes center stage for corporations, and risk management will be the top priority for CEOs and company Boards. Just as the Chief Information Officer (CIO) role was the toughest job in Corporate America in the 1990s, today Corporate America has a new toughest job – the Chief Risk Officer (CRO). With the proliferation of risk, it is increasingly difficult to keep pace with the current and emerging risks that can threaten a company's business. These include natural disasters like hurricanes, earthquakes, fires and floods, as well as non-physical risks like cyber breaches and infectious disease spread that can cause major business interruption.
Head of Data Science Nita Madhav on Forecasting Risk: Metabiota predicts that in 2018, the infectious disease modeling community will improve and enhance forecasting models, including higher resolution and more timely data, such as electronic health records and the genetic sequences of pathogens, into forecasting models. Forecasting epidemics is the holy grail of infectious disease modeling and one that looks increasingly achievable in the year ahead. Historically, the US Centers for Disease Control and Prevention has held a flu forecasting challenge to forecast how the flu season will unfold in the U.S. These forecasts rely on different datasets including reported flu cases, social media data, weather data, and other disparate sources; however, they are generally coarse-grained and have only covered the United States. More recently, forecasting challenges have included dengue, chikingunya, and Ebola. With enhanced forecasting capabilities, models can begin tackling a wider range of pathogens, allowing for greater geographic coverage, and ultimately a broader breadth and better precision. These new abilities will be instrumental in allowing for more timely and effective risk assessment and better decision-making by governments and commercial entities before and during epidemics.
Senior Scientist Ben Oppenheim on Global Risk: In 2018, the international community will focus on new initiatives that address the links between global threats. Many of today's critical risks to human health and well-being are interrelated – from climate change to epidemic outbreaks, armed conflict and natural catastrophes. As a result, a single event has the potential to set off a chain of crises. The challenge is that the current systems that monitor, model, and manage each crisis are not integrated. Two factors will start to break down those silos First, improvements in data (both historical and real-time) and advances in modeling will allow for more sophisticated analyses that shed light on how threats interact—and where governments, multilateral organizations, and the private sector can best intervene to mitigate risk. And second, the organizations on the front-lines—NGOs, humanitarian organizations, and others—will increasingly recognize the need to build partnerships, to share data, expertise, and responsibility to respond to complex crises.
Senior Product Manager Cristina Stefan on Insuring Risk: Operating within a low to negative yield environment for more than half a decade, insurers must rethink their growth strategy since they can no longer rely on the financial markets to fill in their margins. Metabiota predicts that in 2018, insurers will begin focusing more on speed and an increased appetite for risk to reach the needed returns. Speed is heavily driven by the insurtech space, where "digital" is the currency. A higher risk appetite is supported by innovation. Rethinking the historical exclusions (terrorism, pandemics) to be able to insure against them for the right price is one such example. Such risks are the so-called "risks without history" and they can support the creation of new markets for insurance.By leveraging big data, machine learning and artificial intelligence techniques, predictive modeling is the best way to combine technology, computing power and science to develop innovative insurance products.
Head of Data Research Damien Joly on Climate Risk: Metabiota predicts that in 2018, the links between catastrophic weather events and public health will continue to lead to increased health risks across the world. In 2017, the effects of extreme weather events, such as the widespread monsoon flooding in South Asia or the successive hurricanes in the Caribbean, were particularly felt in countries with fragile or poor public health infrastructure and have led previously manageable, chronic health conditions to crisis situations. Examples include thousands of reported cases of waterborne disease in Bangladesh following the summer's floods, and anecdotal reports of disruption of access to health care in Puerto Rico following Hurricane Maria. Global climate change and associated extreme weather events are linked, and so we predict this trend will continue into 2018, wherein the combination of fragile public health infrastructure and devastating weather events could lead to health crises.
Metabiota's innovative platform estimates epidemic preparedness and risk, including the frequency, severity, duration and cost of outbreaks. With a powerful combination of epidemic risk analytics, historical data, disease scenarios and insights from public health analysts and global epidemiologists, Metabiota's platform allows insurers to better understand and underwrite risk. Metabiota's approach provides the insurance industry, governments and organizations with the data and modeling tools needed to gauge the potential financial impact of a major health event so that risk can be managed in a more effective way.
For more insights, please visit: http://metabiota.com/
About Metabiota
Metabiota is the pioneer in comprehensive risk analytics that help organizations and countries build resilience to epidemics and protect global public health. Built on a strong foundation of scientific expertise, including a worldwide network of on-the-ground experts, Metabiota delivers actionable, data-driven analytics to help countries and corporations mitigate complex health issues. With a strategic global presence and sustained partnerships, Metabiota's agile approach helps identify, analyze and transfer the risk associated with biological threats. The company's international footprint includes operations in nearly 20 countries and offices in San Francisco, Canada, Sierra Leone, Cameroon and the Democratic Republic of the Congo. For more information, visit http://www.metabiota.com.