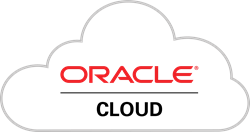 Denovo took a creative approach to our upgrade and suggested that we host it in the Oracle Cloud to give us maximum flexibility and scalability.
BOULDER, Colo. (PRWEB) December 04, 2017
Denovo, a Platinum level member of Oracle PartnerNetwork (OPN) and leading provider of enterprise cloud hosting, consulting, outsourcing and managed services, today announced that Sustainable Fiber Solutions, a True Partners company, has gone live with Oracle's JD Edwards EnterpriseOne 9.2 hosted in Oracle Cloud.
With a rapidly growing business, Sustainable Fiber Solutions needed to be able to scale quickly, upgrade their enterprise resource planning (ERP) and data platforms, while keeping costs low. With aging equipment and databases, they were concerned about the cost and disruption of a major upgrade to their on-premise software, JD Edwards. To ensure that they managed costs, decreased downtime, and implemented one of the best solutions for their business, Sustainable Fiber Solutions chose Denovo as their trusted advisor to manage the process.
Working together, Denovo and Sustainable Fiber Solutions worked out a plan to modernize their current JD Edwards system, improve stability, and reduce overall cost. By combining Oracle Cloud Infrastructure with Denovo's Managed Services and Consulting solutions, they were able to perform a database platform conversion, upgrade to the latest version of JD Edwards, and migrate to a modern cloud architecture. By hosting JD Edwards in Oracle Cloud, they were able to modernize without replacing their ERP. With the upgrade to JD Edwards EnterpriseOne 9.2, they have experienced better functionality, faster processing times, and the ability to organize their information to suit their business.
"Cost savings was the biggest driver in our decision to take the approach that Denovo recommended," said Stephen Blackburn, VP of IS and IT at Sustainable Fiber Solutions. "Denovo took a creative approach to our upgrade and suggested that we host it in the Oracle Cloud to give us maximum flexibility and scalability. By hosting our ERP in the Oracle Cloud, we were able to completely revamp our infrastructure at a fraction of the cost."
Marty Snella, CEO of Denovo, said "Many of our customers are recognizing the benefit of hosting their infrastructure in the cloud. Cloud computing, combined with the right level of managed services, provides Sustainable Fiber Solutions with the flexibility to take advantage of new digital technologies. We were thrilled to partner with Sustainable Fiber Solutions to create a solution that worked for their specific business objectives."
For more information about Denovo and Oracle's JD Edwards in Oracle Cloud, visit http://www.denovo-us.com/jd-edwards-in-the-cloud
About Denovo:
Established in 2003, Denovo Ventures, LLC is a full-service cloud computing and enterprise hosting professional services firm with extensive expertise in designing, installing, managing and supporting enterprise software solutions in private, hybrid and public cloud platforms. Denovo delivers technology and managed solutions from their SOC 2 certified data centers located in the United States and Europe and in Oracle Cloud Infrastructure. As an Oracle Platinum Partner and Managed Service Provider (MSP), Denovo's professional services team has successfully completed over 1200 Oracle Enterprise Resource Planning (ERP) Cloud projects for a wide variety of commercial and public sector clients. The company is headquartered in Boulder, CO and serves a worldwide client base from its East, Central, and West regional offices. http://www.denovo-us.com
About Sustainable Fiber Solutions
Established in 2006, True Partners Financial Services ("TPFS") provides support for growing companies. TPFS immediately implemented Oracle's JD Edwards EnterpriseOne as their ERP software, knowing from prior experience that the powerful software would be able to handle all of the company's needs. In 2010, the owner of TPFS decided to enter the environmentally friendly packaging market. After much searching, TPFS found and acquired a manufacturing facility in Covington, TN and formed the subsidiary Sustainable Fiber Solutions ("SFS").
SFS is a paperboard toll coater, offering a variety of environmentally friendly water-based coatings. Our state-of-the-art equipment allows SFS to apply water-based coatings in the most efficient and economical way, making us cost neutral or better than most poly/wax applications. As a subsidiary of TPFS, SFS was able to utilize Oracle's JD Edwards EnterpriseOne for all of its advanced manufacturing needs.
Whether you're looking for environmentally friendly alternatives to poly and wax, or just need a paperboard toll coater, SFS is here to help! Visit http://www.sufisco.com for more information about the products and services offered by Sustainable Fiber Solutions.
About Oracle Partner Network
Oracle PartnerNetwork (OPN) is Oracle's partner program that provides partners with a differentiated advantage to develop, sell and implement Oracle solutions. OPN offers resources to train and support specialized knowledge of Oracle's products and solutions and has evolved to recognize Oracle's growing product portfolio, partner base, and business opportunity. Key to the latest enhancements to OPN is the ability for partners to be recognized and rewarded for their investment in Oracle Cloud. Partners engaging with Oracle will be able to differentiate their Oracle Cloud expertise and success with customers through the OPN Cloud program - an innovative program that complements existing OPN program levels with tiers of recognition and progressive benefits for partners working with Oracle Cloud. To find out more visit: http://www.oracle.com/partners.
Trademarks
Oracle and Java are registered trademarks of Oracle and/or its affiliates.