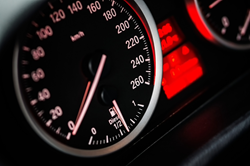 Providing quality training for a safer tomorrow.
(PRWEB) December 06, 2017
According to the National Safety Council, motor-vehicle fatalities have decreased compared to the same period in 2016. While it is true that there was a 1% decrease in the amount of motor-vehicle deaths, the total fatalities was still a whopping 18,680 from January to June 2017. This figure has increased from the 2015 figure by 8%. It is important to celebrate the little victories, but not to lose sight of the big picture: these numbers are too high and we need to do our parts to decrease them.
At the Delaware Valley Safety Council, we are doing our part by offering a "Defensive Driving" course. Our defensive driving course will provide drivers with practical knowledge and techniques to avoid collisions and violations. Our students leave with the ability to engage in responsible driving behaviors and critical thinking in even the most unpredictable conditions.
Be smart. Be safe. Sign up today!