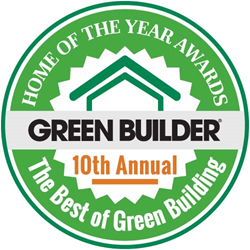 Lake City, CO (PRWEB) December 04, 2017
Green Builder magazine is looking for the best green homes that include sustainable features, innovative design, whole home performance, and integration with the natural environment.
Winners will receive coverage in the March/April 2018 print and digital issues of Green Builder magazine, as well as on https://www.greenbuildermedia.com.
For more information, https://www.greenbuildermedia.com/10th-home-of-the-year-call-for-entries.
Deadline for entries is January 15, 2018.