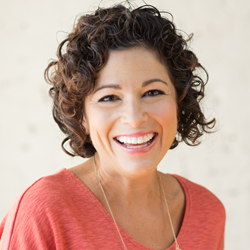 "It wouldn't surprise me to discover that fewer than 10% of influencer marketing campaigns really deliver on their potential," said Danielle Wiley, CEO of Sway Group
Corte Madera, CA (PRWEB) December 06, 2017
Successful influencer marketing campaigns require a high level of strategic planning. Too often a brand's quest to line up "the best" social media influencers occurs in a vacuum, with no real strategic foundation.
Brand marketers, CMOs and PR and advertising agencies are invited to spend an hour with Danielle Wiley, CEO of influencer marketing agency Sway Group, for a webinar hosted by WOMMA, the Word of Mouth Marketing Association, on Wednesday, December 13, 2017 at 1:00 pm ET. She will discuss "How Experts use Search Trends and Platform Insights for Successful Influencer Marketing."
"The lack of true strategic planning is the reason many campaigns fail, disappointing CMOs and wasting clients' marketing budgets," said Wiley.
During the webinar she will discuss ways to:
● Research and apply key platform insights to drive influencer selection
● Analyze search trends to better inform campaign-based content prompts
● Set a strategy powerful enough to generate measurable ROI
Following the webinar, attendees will receive access to some of the same tools used by Sway Group when developing strategic plans for their own clients.
To register, click here.
About Sway Group LLC
Founded in 2011 by former Edelman social strategy executive, Danielle Wiley, Sway Group was one of the first agencies focused solely on leveraging the power of social influencers to promote brands. With an emphasis on strategy, service, data and community, Sway develops compelling campaigns that deliver tailored, high-impact results from a comprehensive network of influencers representing nearly all content verticals including food, DIY/Design, parenting, pets and lifestyle.