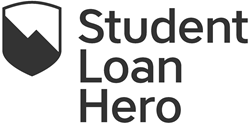 The good news is that after years of big increases in college costs and student loan balances, we're finally seeing a plateau. The most recent batch of graduates owed less on student loans.
AUSTIN, Texas (PRWEB) December 06, 2017
Student Loan Hero, a leading financial news and education site, has released its annual Student Loan Affordability Study for 2017. The study compares average student loan balances to wages and costs of living to find out how affordable this debt is (or isn't) in each state.
Comparing results year over year, the study reveals that student loans are more affordable for the newest batch of college graduates:

Average student loan balance: $27,822
Average annual wage: $49,630
Ratio of student payments to disposable income: 14.57 percent
In the 2016 version of the study, student loan payments ate up an average of 17.3 percent of borrowers' disposable incomes. In 2017, student loan payments were equal to 14.57 percent of disposable incomes, on average.
"The good news is that after years of big increases in college costs and student loan balances, we're finally seeing a plateau," said Elyssa Kirkham, lead researcher on the study. "The most recent batch of graduates owed less on student loans. This trend, along with lifting wages, means these borrowers can more easily keep up with student debt payments."
For instance:
-- The Class of 2016 borrowed about $2,300 less, on average, than the Class of 2015.
-- At the same time, average starting salaries remained steady at $50,359 in 2016, just above the $50,219 average in 2015, according to the National Association of Colleges and Employers.
However, the study reveals that borrowers in some states fare better than others. Here are the top 10 states where student loans are most likely to be affordable and the percentage of disposable income devoted to student loan payments, on average.
10 Best States to Live In While Paying Off Student Debt
1. (Best) Utah: 10.01 percent
2. Washington: 12.16 percent
3. North Carolina: 12.46 percent
4. Colorado: 12.99 percent
5. Texas: 12.99 percent
6. Arkansas: 13.17 percent
7. Georgia: 13.28 percent
8. Nebraska: 13.28 percent
9. Virginia: 13.35 percent
10. Wyoming: 13.46 percent
SEE FULL STATE RANKINGS HERE>>
The study also identified the worst states for paying off student debt. Borrowers in these states have higher student loan balances and face some of the highest costs of living.
Because of these factors, residents in these states face student loan payments that use more of their disposable incomes. Here are the 10 worst states to pay off student debt and the percentage of disposable income that goes toward student debt, on average.
10 Worst States to Live In While Paying Off Student Debt
1. (Worst) Hawaii: 22.17 percent
2. Maine: 20.45 percent
3. Connecticut: 19.90 percent
4. Pennsylvania: 19.35 percent
5. New Jersey: 19.35 percent
6. Alaska: 19.19 percent
7. Rhode Island: 18.96 percent
8. South Dakota: 18.51%
9. Vermont: 18.33%
10. Montana: 17.99%
SEE MORE ABOUT THE WORST STATES HERE>>
Methodology
This study compared average earnings in each state and the District of Columbia to costs of living and average student loan balances to find the states where student loan repayment is most affordable.
Average student loan balances in each state were calculated from Peterson's data on indebtedness averages at four-year colleges in each state. Colleges were excluded if they didn't report a dollar average for the average indebtedness number or if the figure was for a year before 2015.
The disposable income of an average worker in each state was calculated based on the following factors:
-- The Bureau of Labor Statistics' reported 2016 mean wage in the state, released in March 2017
-- LESS basic living expenses, including housing, transportation, food, and health care, based on national Consumer Expenditure data for 2016 and adjusted for local cost of living, sourced from the Council for Community and Economic Research's Cost of Living Index
Disposable income was then compared to typical payments on the average student debt balance of a 2016 graduate in each state based on the following criteria:
-- Each state's average student loan debt was amortized over a standard 10-year repayment period, assuming an interest rate of 4.00%.
-- The average payment was compared to disposable income to find the portion of disposable income needed to cover these basic payments.
The study was modeled on federal standards for student loan affordability. Income-driven repayment plans set affordable student loan monthly payments at 10 percent of monthly discretionary income. However, our methodologies differ and might not be reflective of results using income-driven repayment plan formulae.
About Student Loan Hero
Student Loan Hero combines easy-to-use tools with financial education to help the millions of Americans living with student loan debt manage and pay off their loans. Student Loan Hero has helped more than 150,000 borrowers manage and eliminate over $3 billion in student loan debt since 2012 and assists over 3.5 million people in becoming more financially healthy every year.
Student Loan Hero offers both current and former students free loan calculators as well as unbiased, personalized advice and repayment plans through an easy-to-use online dashboard.
Founded in 2012 by CEO Andrew Josuweit, who himself had over $100,000 in student loans, Student Loan Hero operates on the belief that all loan help and recommendations should come with honesty and no hidden agenda.
For more information, visit https://studentloanhero.com.