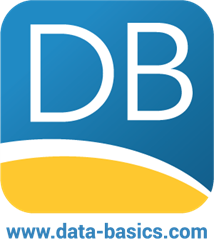 "Trust is indispensable if people are going to work together at the highest levels. Trust is earned by doing what you say you are going to do. In other words, we need to live up to your obligations." --DATABASICS CEO Alan Tyson
RESTON, Va. (PRWEB) December 19, 2017
DATABASICS is happy to announce that it was recognized by Insights Success Magazine as a Top 10 PSA Solution Provider – 2017.
In the magazine, DATABASICS stands among others recognized in all industries for their work in automating the manual workload of billing and accounting through spreadsheets. CEO Alan Tyson was interviewed in the magazine and discusses company culture and the issue of trust.
"Trust," Tyson says, "is indispensable if people are going to work together at the highest levels. Trust is earned by doing what you say you are going to do. In other words, we need to live up to your obligations."
The article also features details on DATABASICS' history as a software provider turned SaaS provider of timesheet and expense reporting software with the latest innovations in both industries combined to create an all-in-one platform.
"It's always about the customer. These are not simply words to us," Tyson says. "We recognize that our time, expense, and P-Card customers have made a major commitment to us and we are determined to reward that trust."
According to the magazine's editors, "Keeping in mind the distinctive advantages and offers of PSA solutions bring to the table and how it effectively impacts the services industry, Insights Success Magazine has shortlisted 'The Top Best Performing PSA Solution Providers, 2017,' which are enabling organizations to successfully run their business."
About DATABASICS
DATABASICS provides cloud-based Expense Reporting, Timesheet Management, P-Card Management, Leave Management, and Invoice Processing automation. Delivering global solutions in more than 120 countries for more than 20 years, DATABASICS' web-based and mobile business solutions are used over a broad spectrum of industries by leading organizations around the world.
About Insights Success
Insights Success is a forum where top leaders and executives talk and share about their experiences, views, and mantra for success which will help the young and dynamic bloodline of professionals to learn, cater and deliver business needs for customers in order to become the futuristic market leaders. http://www.insightssuccess.com