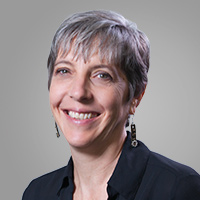 Beth always finds a way to identify the top talent to fill critical organizational roles for our clients
CHICAGO (PRWEB) December 06, 2017
"Time and again across multiple industries, even with our toughest searches, Beth always finds a way to identify the top talent to fill critical organizational roles for our clients," said J. James O'Malley, TalentRISE partner and Executive Search Practice leader. "Her creative problem solving and rigorous discipline help keep those happy clients coming back, and her advancement is clear recognition of the tremendous value she brings to each assignment."
Gordon serves clients across the professional services, healthcare, banking and financial services, not-for-profit, and manufacturing sectors. She brings 15 years of broad experience in full lifecycle executive search, covering a wide range of industries and functions. In addition, she has a previous background in outplacement services for military officers transitioning to the civilian workforce and administrative management.
Before joining TalentRISE, Gordon served as a senior associate with Jobplex, a division of DHR International, recruiting executives in the manufacturing, life sciences, information technology and financial services sectors. While there, she quickly established a strong reputation as the "go to" person for new and challenging searches, and mentored and trained new recruiters to the firm.
Previously, Beth served as a senior search consultant at Global Recruiters Network and as an executive recruiter at Grant Cooper & Associates. She received her MFA degree from American University and her BS in Psychology from James Madison University.
TalentRISE provides consultative, highly tailored recruitment solutions to meet an organization's most pressing talent challenges. Founded in Chicago in 2008 with a national network of specialized talent consultants, the firm serves clients in multiple industries and across all organizational levels from high-growth companies to leading global brands.