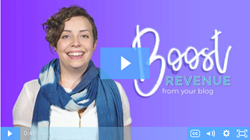 "We pride ourselves on being creative problem solvers here at Groove," said Ethan Giffin, Founder and CEO. "When we heard several BigCommerce clients express the need for an easy way to feature their store catalog in their WordPress blogs, we knew we had to create a solution."
BALTIMORE (PRWEB) December 07, 2017
Groove, an elite BigCommerce partner, announced today the release of version 2 of their Wordpress plugin, BigPr.es. BigPr.es v2.0 is the #1 way to integrate Bigcommerce and Wordpress, allowing eCommerce merchants to monetize their crucial blog traffic.
This updated version of their popular plugin takes this product to a new level. Including a suite of customization tools, now you can promote products from your BigCommerce store and match the styling of the blog for a seamless experience. And because BigPr.es uses shortcodes, your blog will always reflect the most up-to-date pricing and product data - no changes necessary.
Groove developed the plugin after hearing the same complaint from BigCommerce users for years: there's no easy way to feature products within blog content. For some ecommerce merchants, their blog drives the majority of their traffic - which means they had no method to convert their blog readers into buyers. Until today.
"We pride ourselves on being creative problem solvers here at Groove," said Ethan Giffin, Founder and CEO. "When we heard several BigCommerce clients express the need for an easy way to feature their store catalog in their WordPress blogs, we knew we had to create a solution."
This unique premium plugin is available at http://www.BigPr.es. For a limited time BigCommerce store owners can save 75% off the price.
Groove is an integrated digital agency that provides a suite of services to online storefronts including eCommerce website design and development, managed eCommerce consulting, and digital marketing. Groove is based in Baltimore, Maryland and can be found on the web at https://www.gotgroove.com