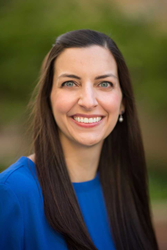 ANN ARBOR, Mich. (PRWEB) December 05, 2017
Ann Arbor Plastic Surgery is thrilled to introduce female plastic surgeon Dr. Tiffany Ballard to their Michigan practice. Her fellowship training in surgical and nonsurgical facial and body rejuvenation provides the Ann Arbor Plastic Surgery practice with the most comprehensive and state-of-the-art services and techniques available in plastic surgery and aesthetics. Dr. Ballard's exceptional training background offers patients a superb opportunity to receive the latest nonsurgical or surgical techniques available today.
Dr. Ballard specializes in:
-Facelift
-Upper and Lower Blepharoplasty
-Fat Grafting to the Face
-Abdominoplasty
-Liposuction
-Body Contouring
-Breast Augmentation
-Breast Reduction
-Breast Lift
-Labiaplasty
-FTM Top Surgery
-MTF Breast Augmentation
-Facial Feminization
-Scar revision
-Laceration repair
-Silhouette InstaLift
-Neuromodulator treatment including Botox and Dysport
-Fillers utilizing a cannula for injections
Dr. Ballard's Educational Accomplishments
Dr. Ballard, originally from northeastern Indiana, graduated as valedictorian from her high school. She then attended DePauw University in Greencastle, IN, on a full-tuition scholarship and was the first in her family to graduate college. At DePauw, she majored in biochemistry, was inducted into the top national college honor society Phi Beta Kappa, and graduated summa cum laude. Dr. Ballard then attended the prestigious Vanderbilt University School of Medicine in Nashville, TN. Ranking amongst the top of her class, she was elected to Alpha Omega Alpha, the top national medical school honors society. She completed her plastic surgery residency at the University of Michigan in Ann Arbor, MI, considered one of the nation's top integrated plastic surgery training programs. While at Michigan, Dr. Ballard distinguished herself through grant awards from the Plastic Surgery Foundation, American Council of Academic Plastic Surgeons, and the University of Michigan Medical School. Following residency, she sought additional specialized training through a post-graduate cosmetic surgery fellowship at the respected Few Institute for Aesthetic Plastic Surgery in Chicago, IL. She has published more than twenty peer-reviewed manuscripts relating to every area of plastic surgery and has presented her plastic surgery research nationally and internationally.
Dr. Ballard is married to retina surgeon Dr. Rajesh C. Rao, and they welcomed their daughter in March 2017. She loves her new role as a mother and is happy with the added depth it provides to her relationship with patients. She understands the importance of balancing self, family, and career and uses this perspective to develop a unique treatment plan for her patients that matches their goals and lifestyle while providing them with natural-looking, outstanding results. Outside of work, she enjoys time with family and friends, exploring restaurants in Ann Arbor, and cheering on the Michigan Wolverines.
Dr. Ballard's Philosophy on Plastic Surgery
Dr. Ballard takes time with each male or female patient to learn their unique expectations, objectives, and challenges. She then offers him or her a customized treatment plan that is designed to assist them in meeting their goals including nonsurgical facial rejuvenation with neuromodulators, fillers, or the increasingly popular Silhouette InstaLift, or surgical treatments including facelifts and cosmetic breast and abdominal surgery.
Dr. Ballard shares, "It is an honor to be a plastic surgeon and for patients to place their trust in me to help them achieve their vision. I aim to provide each patient with the utmost attention to detail and safety and offer them the range of potential surgical and non-surgical options to address their individual needs and goals. A successful procedure results in natural-appearing outcomes and a satisfied patient."
CALL FOR A CONSULTATION WITH DR. BALLARD
Ann Arbor Plastic Surgery in Ann Arbor and Jackson, MI, invites you to request a consultation with Dr. Tiffany Ballard today. We are available to answer any questions or concerns that you may have. Complete the online form or call the Jackson office at (517) 789-9800 or the Ann Arbor office at (734) 913-5100. We look forward to hearing from you and wish you a pleasant day!