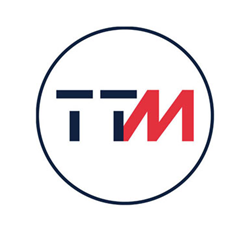 TTM is an exciting venture for Tube Tech, and for the industry. We look forward to developing further innovations with Manoir Industries and our joint allies to introduce an unsurpassed product and cleaning service support package to all global petrochemical plants
ESSEX, UK (PRWEB UK) 22 December 2017
Working with new projects and existing clients, the partnership will allow both companies to design and deliver tailored solutions for refurbishment and upgrades with a guaranteed performance increase to its shared global client base.
The alliance will focus on the collaborative delivery of Tube Tech's revolutionary Fired Heater Convection Bank Cleaning Robot, under the partnership umbrella of TTM. Tube Tech's patented robotic cleaning technology delivers near 100% convection bank cleanliness, compared to the 10-15% surface area cleaning from traditional cleaning technologies, no matter how severe the fouling.
Established in 1988, Tube Tech International provides high tech specialist industrial cleaning services, solving the most challenging fouling issues within the refining and petrochemical sectors using a patented range of innovative solutions. Ongoing investment in research and development maintains Tube Tech's position as a global innovator and leader in delivering unrivalled results in cleaning, performance and energy efficiencies.
Mike Watson, CEO of Tube Tech International said, "TTM is an exciting venture for Tube Tech, and for the industry. We look forward to developing further innovations with Manoir Industries and our joint allies to introduce an unsurpassed product and cleaning service support package to all global petrochemical plants such as Ethylene, Ammonia, Syngas, Hydrogen, and Methanol."
"This partnership with Tube Tech International is another tool in our service box and will contribute to enhancing our customer-focused technical support and services, complementing our portfolio of supply," underlined Hugues Chasselin, Senior VP Technical Support & Projects from Manoir Industries.
About Tube Tech International
Tube Tech is the global leader in research-led, high-tech cleaning and inspection services, constantly investing in and developing tried and tested, step change methods to solve heavy industries' most difficult cleaning challenges.
For more than 25 years, Tube Tech has been providing simultaneous cleaning and inspection services for static heat transfer plants, providing significant savings to clients by reducing downtime, cutting CO2 emissions, increasing throughput and improving safety standards. With more than 50 cleaning systems in stock, Tube tech has the expertise and capability to consult with clients to specify the most appropriate solution for them. Robotic, Remote, In-Situ and Live-During Full Production cleaning services are just an example of the unique advantages available to Tube Tech's clients.
About Manoir Industries
Manoir Industries is a global leader in design, manufacture and supply of centrifugal casting tubes and other steel casting components such as radiant coils for the ethylene industry, inlet and outlet manifolds, cold & hot collectors, transfer lines, pigtails, harps…dedicated to the syngas, methanol and fertilizer industries. In addition, Manoir Industries provides a wide range of services including metallurgy expertise, welding supervision, site welding, and certified welding training.