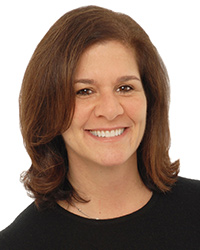 NEW YORK (PRWEB) December 06, 2017
Haute Residence welcomes acclaimed real estate agent, Linda Feder to is invitation-only network of top brokers. As a Haute Residence partner, Feder exclusively represents the high-end real estate market in Upper East Side and Carnegie Hill, New York City.
Feder is one of Manhattan's most respected real estate professionals and is consistently a top-performing broker at The Corcoran Group. This past July, she ranked in the top 10 agents of the famed realty firm. She is a Member of The Corcoran Group's 2013, 2014, 2015 and 2016 Multi-Million Dollar Club, and is in the top 1 percent of all NRT's Brokers Nationwide.
Feder's sellers and buyers benefit from her background as a business executive. Her broadband access to finding deals across the country is what keeps her range of clients consistently returning to her. She's the perfect person to help buyers find a home in Carnegie Hill or Beverly Hills.
A creative dealmaker and problem-solver, Feder is committed to developing relationships of trust with clients and peers. With years of successful negotiating experience, she has the perseverance to get the job done no matter what obstacles are presented. Passionate about her work, Feder remains calm in stressful situations and is accustomed to advising sophisticated and demanding clients both emotionally and financially in fast-moving, significant transactions. Clients uniformly remark that these skills, together with her intelligence and diligence, have proven critical to the success of their transactions.
Whether it comes to townhouses, pied-a-terre homes, or turnkey condominiums for buyers and sellers of any kind, Feder has experience and success stories in any field. She currently resides on The Upper East Side of Manhattan.
About Haute Residence:
Designed as a partnership-driven luxury real estate portal, Haute Residence connects its affluent readers with top real estate professionals, while offering the latest in real estate news, showcasing the world's most extraordinary residences on the market and sharing expert advice from its knowledgeable and experienced real estate partners.
The invitation-only luxury real estate network, which partners with just one agent in every market, unites a distinguished collective of leading real estate agents and brokers and highlights the most extravagant properties in leading markets around the globe for affluent buyers, sellers, and real estate enthusiasts.
HauteResidence.com has grown to be the number one news source for million-dollar listings, high-end residential developments, celebrity real estate, and more.
Access all of this information and more by visiting: http://www.hauteresidence.com