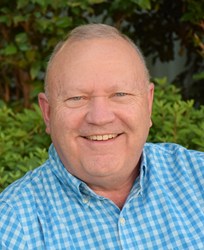 We envision our Norwich relationship as one way to help grow the marketplace of certified public procurement professionals
HERNDON, Va. (PRWEB) January 04, 2018
NIGP: The Institute for Public Procurement and Norwich University announced today their partnership to provide government procurement practitioners an accelerated pathway to obtaining graduate and undergraduate degrees through Norwich University's recognition of NIGP's high quality continuing education programs.
For public procurement practitioners seeking professional certifications requiring a university degree as a pre-requisite qualification, non-degreed certification candidates can apply their NIGP coursework toward Norwich University's Bachelor of Science in Management Studies beginning with the Summer 2018 term. Norwich will recognize up to 12 credit hours of NIGP coursework toward the undergraduate degree.
NIGP Chief Executive, Rick Grimm stated that, "By recognizing the NIGP curriculum in this way, Norwich University supports an accelerated pathway connecting the non-degreed procurement practitioner with the higher education qualifications necessary to qualify for certification examination. State and local governments increasingly require certification as a requirement for employment. Unfortunately, the demand for these professionals has outpaced the supply of qualified applicants. We envision our Norwich relationship as one way to help grow the marketplace of certified public procurement professionals."
Norwich University Vice President and Dean William H. Clements, PhD, stated that "Norwich is proud to partner with NIGP which has developed high-quality, outcome-oriented, and richly-architected professional development programs. We maintain a long history of public service, a core commitment to experiential education, and a professional development culture, values we share with NIGP members."
Norwich will also recognize up to six credit hours toward its Master of Public Administration degree beginning with the Spring 2018 term. Award of credit for NIGP coursework to support Bachelor's- and Master's-level degree and certificate programs will be assessed on an individual, case by case basis.
Degree candidates holding active public procurement certifications from national certification programs will also be considered for credit awards on a case by case basis.
NIGP: The Institute for Public Procurement
Since 1944, developing, supporting and promoting the public procurement profession through premier educational and research programs, professional support, technical services and advocacy initiatives that benefit members and constituents. In 2016, NIGP provided professional development programming to 13,378 students through face-to-face seminars, online courses, Webinars and on-demand offerings. http://www.nigp.org
Norwich University
Norwich University is a diversified academic institution that educates traditional-age students and adults in a Corps of Cadets and as civilians. Norwich offers a broad selection of traditional and distance-learning programs culminating in Baccalaureate and Graduate Degrees. Norwich University was founded in 1819 by Captain Alden Partridge of the U.S. Army and is the oldest private military college in the United States of America. Norwich is one of our nation's six senior military colleges and the birthplace of the Reserve Officers' Training Corps (ROTC). http://www.norwich.edu
Norwich University will celebrate its bicentennial in 2019. In fulfillment of Norwich's mission to train and educate today's students to be tomorrow's global leaders and captains of industry, Norwich launched the Forging the Future campaign in 2014. The five-year campaign, which is timed to culminate in 2019, is committed to creating the best possible learning environment through state-of-the-art academics and world-class facilities and is designed to enhance the university's strong position as it steps into its third century of service to the nation.
Norwich University's College of Graduate and Continuing Studies (CGCS) builds upon the institution's 198 year academic heritage with innovative online programs. CGCS offers master's degrees in a variety of areas; bachelor's degree completion programs; a certificate in teaching and learning and continuing education opportunities. The programs are recognized throughout the industry for their rigor, small class size, high student satisfaction and retention. online.norwich.edu