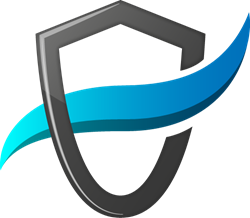 LACEY, Wash. (PRWEB) December 05, 2017
iSign International Inc. is proud to announce that Dr. Jason Shen has accepted a position on the iSign Advisory Board. A highly success entrepreneur, Dr. Shen brings over 20 years of manufacturing and IT consulting experience to his roles at iSign. In addition to sitting on the iSign Advisory Board, Dr. Shen will be in charge of the design and manufacturing of iSign's flagship iSmart Guard products.
iSmart Guard uniquely addresses new and increasing threats made possible by the proliferation of IoT (Internet of Things) devices. As IoT gadgets like Internet-connected cars, Smart fridges and TVs, and Web security cameras gain in popularity, so do the risks. Hackers exploit vulnerabilities to gain access to your personal data, financial records, and even take over control of your equipment. iSmart Guard prevents this. iSmart Guard is easy-to-use hardware that connects to your home or office computer network to block all incoming connections and monitor outgoing traffic. If it finds data is leaving your IoT device headed for a rogue destination, it can be blocked.
"I have been in the IT consulting business for many years and before being introduced to iSign, I had never seen any cyber security products or services that totally thwarted hacking. Virus scanning and quarantining software is not enough to prevent the hijacking of personal data," said Dr. Shen. "Using the iSign suite of cyber security products for personal use and for my company, I am totally confident that my personal information and my company's digital assets are 100% unbreachable. With its iSecure Protector software and its iSmart Guard, iSign International has undoubtedly the most complete set of weapons to fight and prevent cybercrimes, and to efficiently protect its customers' families and businesses. I am thrilled to have joined this remarkably innovative company."
Gerard Munera, chairman of iSign International Inc. said, "We are thrilled that Jason is joining our company. With his exceptional background in manufacturing, we are confident that he will be able to take our state-of-the-art iSmart Guard to the next level. In addition to advancing our technology, Jason, through his extensive global network of business connections, will gain us access to the best materials and the best manufacturing facilities for our products. Opening these new doors will help to accelerate our success for many years to come."
To learn more about iSign International, Inc. and its suite of cyber security solutions, please visit http://www.isignintl.com/
About iSign International, Inc.
iSign International Inc. is a private Texas corporation which has developed an original cyber security technology combining biometric signature recognition and projection, innovative devices pairing, PKI encryption, GPS localization and univocal computer generated transactional password. iSign believes that its technology, which is covered by several patent pending claims, constitutes a game changing approach as it renders hacking practically impossible.
Contact Information
Joe Sisneros
iSign International
http://www.isignintl.com
+480-570-3465
Thien Pham
Chief Technology Officer
Office: (206) 992-8141
Mobile: (360) 951 9948