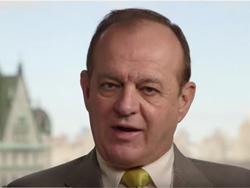 Los Angeles, CA (PRWEB) December 05, 2017
On November 27th of this year, an ISIS supporter released a shocking poster of Santa Claus on one of the group's social media haunts. The poster shows Santa overlooking Times Square with a case of dynamite at his side. In the image, the New York streets are filled with pedestrians at nighttime and Santa carries a bulky red sack. "We meet at Christmas in New York... soon," reads the text on the image.
According to Kent Moyer, world-acclaimed security expert and CEO of The World Protection Group (WPG), "The NYPD is well prepared for any threats to New York City. In fact, the person who made the threat may have the NYPD Swat team repelling down their chimney in the middle of the night on Christmas Eve with a gift of an arrest."
Moyer, a graduate of the Executive Security Institute (ESI) with a degree in Criminal Justice and the Executive Protection Institute, reassures the American public that "Law Enforcement & the military have taken off the political gloves to now deal with ISIS. The US is prepared to stop many threats before they launch into an attack."
As a respected authority on executive protection and threat management; managing hundreds of threat cases for high profile corporate and individual clients, Mr. Moyer refuses to buckle under ISIS's threats. He has the upmost confidence that the proper systems are in place to prevent ISIS from terrorizing the United States.
For more information on Kent, follow the links: http://www.worldprotectiongroup.com & http://001wpg.com