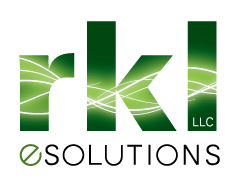 The combined potential of RKL + Arxis is amazing. We share the same core values and commitment to customer success. We are truly better together.
LANCASTER, Pa. (PRWEB) December 06, 2017
RKL eSolutions, a leading technology consulting firm focused on Sage products including Sage 100c Manufacturing, Sage Intacct Cloud Financials, Sage 500 and Sage X3, announced today the firm is merging with Arxis Technology, Inc. effective January 1, 2018. The combination of RKL eSolutions and Arxis Technology will include 100 employees across 20+ states focused on providing market-leading expertise, solutions, and services to their valued clients.
This merger represents a significant benefit for both organizations and their clients:

For RKL, combining with Arxis provides additional ERP consulting experience, deep vertical industry expertise in entertainment, professional services, SaaS, and a thriving cloud solutions practice.
For Arxis, a Sage Intacct Premier Partner, joining RKL improves the ability to serve clients with more consulting resources, expanded geographical reach, additional solutions for manufacturing and distribution clients such as Sage X3, and extensive industry expertise in discrete and food and beverage manufacturing, and distribution.
Joe Noll, President at RKL eSolutions, said Arxis Technology's expertise complements the services RKL currently offers. "We knew we needed a proven solution to offer organizations in entertainment, professional services, nonprofit, and SaaS industries. To us, this merger builds on the investment we made in September when we added Sage Intacct to our practice. The addition of the collective experience from Arxis will accelerate our ability to help organizations transform accounting and financials in the cloud. I'm looking forward to great success ahead for us and our clients."
"The combined potential of RKL + Arxis is amazing. We share the same core values and commitment to customer success," said David Cieslak, CPA.CITP and Arxis Principal. "Together, we're better positioned than ever to assist in the success of growing mid-market customers and I can't wait to be part of it!"
Bob Gaby, CPA.CITP and Arxis Principal, said, "The synergy between RKL and Arxis is truly uncanny. The way each organization's strengths complement each other enables the new RKL to be an even more strategic resource for our current and future clients. We will be better together."
About RKL eSolutions, LLC
RKL eSolutions offers customized IT services to businesses in a wide variety of industries. As an authorized Sage provider, they implement and support Sage Intacct, Sage X3, Sage 100, and Sage 500 ERP solutions. As a Microsoft Certified Gold partner, they also provide sales, installation and mentoring on products like Windows, Hyper-V, Exchange, Active Directory, SQL Server, SharePoint, Terminal Services, Cisco, and VMware. Other services include Custom Software Development, Cyber Security, Risk Mitigation, and IT Audits.
Visit http://www.rklesolutions.com to learn more.
About Arxis Technology, Inc.
Based in Southern California, Arxis Technology is a certified Sage Intacct Premier Partner and Adaptive Insights certified partner. Our best-in-class solutions, including Sage Intacct, Adaptive Insights, and AvidXchange, enable finance teams to streamline revenue recognition, multi-entity reporting, accounts payable automation, dual reporting, financial forecasting, fund management, intercompany eliminations, cash flow projections, and global consolidations. Arxis assists organizations outgrowing QuickBooks and other legacy ERP systems that need to replace outdated, inaccurate manual processes and eliminate reliance on spreadsheets.
Visit https://www.arxistechnology.com to learn more.