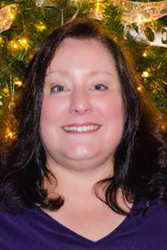 FREDERICK, Md. (PRWEB) December 07, 2017
Step up and conquer your industry or get out of our way because we are here to dominate the business arena ~ Frederick business women. Future Thinking Consulting has a new program starting January 2018 for serious business women who want that edge over their competition. The group is called MY Future Thinking and consists of 24 monthly strategic trainings that are based on proven business procedures + hardcore peer advisory sessions that benefit the member through expertise from their colleagues + confidential 1-12 hour individual coaching meetings to support the participant in their personal goal attaining. This is the first group of its kind in MD and Catherine Barton, PhD (C) anticipates full capacity (9 members max) groups all around the state by offering an economical monthly introductory fee if registered before Dec 15th.
Main purpose of the group is to grow your business and/or career. What the group is NOT: a religious group, a networking event, affiliated or promoter of any political party and we are not male bashers. Each person will work towards goals individually and with the team. We want to generate extreme upsurge of our careers.
Strategic Trainings:
1. Positive Attitudes – Aligning your Mindset
2. Truly Knowing Your Own Strengths and Weaknesses
3. Developing Morning/Evening/Daily Rituals – Create Habits that Grow Your Business
4. Resilience
5. Health and Business – Physical and Mental
6. Understanding Your Personality Type and How to Use it Effectively
7. Building and Rebuilding Your Business Plan – Being Rigid and Flexible
8. Conquering Time Management
9. Be BOLD! Embrace Your Bad Ass
10. Leadership – Influencing Others Successfully
11. Finances – Now and Later
12. Day of Rest
13. Networking Magnificently and Crushing That First Impression
14. Collaborating – With Everybody
15. Branding the Heck Out of Yourself
16. Handle Conflict – Dealing With Jerks
17. Look Successful – It's Not About How Pretty You Are
18. Managing Family and Friends While Growing Your Business
19. Getting Involved With the Community to Promote Yourself
20. Succession Planning Before the End – How Do You Personally See It?
21. Creativity and How it Boost Your Business
22. Marketing Your Business Like a Pro
23. Never Apologize for Being Successful
24. Your Future – 5 and 10 Year Goals
Future Thinking Consulting is a WOSB that is devoted to building companies by building its workforce. The unique approach to leadership development, whether it is an individual or a large group, is client-centered and concentrates on strengths more than weaknesses. The client/coach is expected to partake in straight-forward, truthful dialogues that others may avoid.
The philosophy of the company is to be positive, honest and willing to challenge oneself. The owner, Catherine Barton, often tells her clients to "GO BOLDLY and to never apologize for succeeding". A local Frederick recommendation comes from Joanna Price, head Pet Concierge of Woofin' It (woofinitdogwalking.com 240-608-2467) who says "I highly recommend Catherine Barton of Future Thinking Consulting because she helped me get out of my comfort zone and dream big to achieve some huge goals. Her confidence and belief in me motivated me to move forward. In just months I have tripled my margins and significantly expanded my services".
The CEO of Future Thinking Consulting recently attended a purse auction dedicated to a local charity that creates better lives for Frederick women in need with her fellow Frederick female entrepreneurs Jackie Scott (ASEA Representative) and Donna Lynch (Jipsea Travel). She facilitated a workshop for Women's Business Network that focused on "Dealing With Jerks" where she offered practical solutions. Catherine Barton, PhD (C) was interviewed by WHAG about her strategies towards professional development. She also ranked 2nd place out of 484 international competitors for a United Nations Challenge that focused on empowering women.
About Future Thinking Consulting:
Future Thinking Consulting is headquartered in Florida with an office in Frederick, MD that uses science to develop leaders. The organization was launched in 2013 and offers a unique combination of coaching + strategic trainings to elevate its clientele. The owner is a PhD Candidate and a top United Nations Challenge Finalist that placed 2nd out of 484 international competitors. Ms. Barton does workshops and presentations for prestigious Frederick area groups such as Women's Business Network and Graduate Women in Science. Future Thinking Consulting donates food to foodbanks in every town that they do business to say thanks for allowing us to work in your city. For more information on Future Thinking Consulting, please call or text 321-506-3213 or visit futurethinkingconsulting.com.