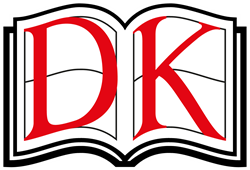 Traveling in 2018 is all about the experience.
NEW YORK (PRWEB) December 07, 2017
DK Eyewitness Travel today announced the regions and countries that made their list of Where to Go in 2018. From the world's happiest country to the home of Europe's largest Viking Festival, this year's Where to Go list showcases the best places to explore in the new year, so you may want to start making plans now.
"Picking our top destinations for 2018 provoked some fierce debate among the DK Travel team but we agreed on one thing: traveling in 2018 is all about the experience," said Hollie Teague, managing editor, DK Travel. "Getting back to nature is a must, as is raising a glass to Malta, home to 2018's European Capital of Culture, and South Africa, as it celebrates the centenary of Nelson Mandela's birth."
Where to Go in 2018
Malta
Boasting hidden coves, golden beaches and abundant marine life, plus 300 days of sunshine a year, Malta is also home to 7,000 years of history and culture, and its islands are peppered with a variety of treasures, from prehistoric temples to traditional British post boxes.
Norway
Crowned the World's Happiest Country in 2017, Norway is home to some of the world's most dramatic scenery. With majestic fjords and snow-capped mountains there's plenty to explore, and you can also spy the aurora borealis.
South Africa
2018 marks the centenary of Nelson Mandela's birth so expect the country to celebrate with boundless energy and passion. Add to this mix the country's vibrant cities and lush vineyards, its rugged coastline and incredible wildlife, and you have one of 2018's most enticing destinations.
Pacific Northwest
Much of the Pacific Northwest is blanketed by national parks, including forested Olympic, volcanic Crater Lake and glacier-capped Mount Rainier. The Pacific Crest Trail turns 50 in 2018, making it a must to hike at least a section of the 2,650-mile trail that cuts through the Pacific Northwest.
Japan
Japan is home to a feast of festivals. In Numata see long-nosed goblins parade through the streets; in Morioka dance to the beat of taiko drums; or admire lantern-bedecked Kasuga Taisha Shrine in Nara. There's even a belly button-themed dance festival in Hokkaido.
Chile
Not only does Chile mark 200 years of independence in 2018, with celebrations set to take place up and down the country, it's also well on its way to gaining several new national parks – there's plenty to explore.
United Kingdom
There's so much more to the UK than its cultural capital. Why not try Europe's largest Viking Festival in York or experience Liverpool's vibrant arts and music scene. A diminished pound means a trip here won't break the bank.
Singapore
This tiny island-nation is actually one of the world's greenest urban environments. With eco-friendly travel becoming an ever-growing necessity and plenty to explore in "the city in a garden" traveling to Singapore in 2018 is definitely worth thinking about.
Northern France
In 2018, Northern France will honor the 100th anniversary of the end of World War I with a packed calendar of events. Beyond battlefields, the region is home to some fascinating cities, countless UNESCO World Heritage sights (including the magnificent Mont-St-Michel) and miles of rugged coastline.
India
No traveler's bucket list is complete without a visit to chaotic and colorful India. Relax on Goa's white-sand beaches, stand awestruck before the Taj Mahal and negotiate Delhi's hectic streets – make 2018 the year you explore this fascinating country.
For more information (and inspiration) in planning your own travels in the new year, visit https://www.traveldk.com/article/where-to-go-in-2018/.
About DK
DK is the bestselling and award-winning publisher known for informing, entertaining, and educating global audiences through beautifully designed content. DK also publishes the Eyewitness series for children and Eyewitness Travel Guides. Prima Games and Alpha Books are also available from DK, a division of Penguin Random House. http://www.dk.com