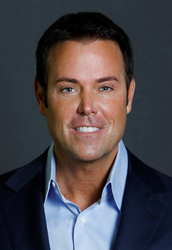 Dallas, Texas (PRWEB) December 07, 2017
D CEO has named Worldwide Express founder David Kiger among the most powerful business leaders in Dallas-Fort Worth in the 2018 publication of the Dallas 500. D CEO's annual Dallas 500 list spans 60 categories and includes notable leaders who make North Texas such a powerful economic force.
Kiger founded Worldwide Express, which currently has sales in excess of $1.3 billion, and supervised and architected private equity transactions in 2007, 2013 and 2017. Kiger has overseen all aspects of the business, including the strategic and tactical vision.
Kiger is an investor in Alef Mobitech Inc., as well as an advisor to Alef founder Dr. Ganesh Sundaram, and has private equity investments in several additional companies. Kiger is majority shareholder and board member of beGlammed.com and on the board of advisors of TEDx, XPRIZE and the American Film Institute (AFI). He has also supported the arts on a local level by partnering with the Dallas Film Society on THE SIONNA PROJECT screenwriter competition during the 2016 Dallas International Film Festival and executive producing Three Days in August, Occupied, Texas and Signs of Humanity.
"Dallas has continued to evolve into an epicenter of business, technology and artistic opportunity," said Kiger. "I'm honored to hold company with some of the brightest and most influential business leaders in the country."
D CEO is the award winning business title of D Magazine and has been named the best regional business magazine in the country for five consecutive years by the Alliance of Area Business Publishers.
About David Kiger
David Kiger, founder and board member of the global logistics company Worldwide Express, is a major investor and strategic advisor for a diverse portfolio of ventures, including Alef Mobitech and beGlammed. Kiger offers advice to entrepreneurs through his blogs on leadership and helping socially and economically disadvantaged businesses. Follow him on Twitter: @DavidKiger