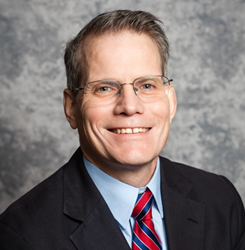 LOS ANGELES (PRWEB) December 06, 2017
With the Christmas shopping season in full swing again, people can feel compelled to buy gifts for various friends and family members, frantically spending much of December looking for the "right gift" for each person.
As a result, and along with the preparation for and participating in various holiday parties, many will greet the arrival of December 25 as a relief, and promptly kick the Christmas tree to the curb the following morning—and even though the real Christmas Season will have just begun.
"Consequently, we need to slow down and take time for ourselves," emphasizes Tom Nash, acclaimed author of the new book What DID Jesus Do?: The Biblical Roots of the Catholic Church. "Embrace your finitude, or it will embrace you and those whom you love—and painfully so."
"We need to become childlike and renew our wonder—or experience it the first time—for the one who became a Child, so that we 'may have life, and have it abundantly' (Jn. 10:10), and so that we can help give that life to others," says Nash. "On that very first Christmas, Jesus clues us in on the special way he'll provide that life through the place he's born: Bethlehem, which means 'house of bread.'"
"Jesus goes on to proclaim he's 'the bread of life,' astonishingly adding that 'he who eats my flesh and drinks my blood has eternal life, and I will raise him up at the last day' (Jn. 6:51, 54)," says Nash. "Jesus provides this living bread at every Catholic Mass in the Holy Eucharist, in which the faithful profoundly remember Christ's one atoning Sacrifice of Calvary."
"I realize that's a mouthful if you're hearing it for the first time, figuratively and literally," says Nash with a laugh, "or if you haven't heard it for awhile. But that's what Jesus comes to do. To bring us all together by becoming redemptive New Covenant Passover food on our
behalf! (1 Cor. 10:16-17)."
And while receiving the Eucharist is normally reserved for Catholics, anyone can powerfully encounter Jesus by simply visiting a nearby Catholic church—and spiritually commune with him in intimacy.
"It's true that God is omnipresent and thus everywhere," says Nash. "But similar to how God manifested himself most intimately in the tabernacle of the ancient Temple in Jerusalem, he now makes himself present anew at every Mass under the appearances of bread and wine, as Jesus says at the Last Supper Jesus he would continue to do; and he remains with us in that special way in his Eucharistic Presence—in every Catholic church's tabernacle (Mt. 26:26-28; 28:18-20)."
"As always, Jesus' words about the Eucharist are a 'hard saying' (Jn. 6:60)," Nash acknowledges, "but the price is worth paying, because Jesus is 'the way, and the truth, and the life' (Jn. 14:6). Indeed, the real Reason for the Christmas Season is becoming childlike to encounter— or encounter anew—Jesus Christ, especially in his Eucharistic Presence, and thereby radically entrusting our entire lives to him (Mt. 18:1-4)."
"You won't be disappointed," concludes Nash. "Because you'll receive the Greatest Gift that keeps on giving, now and forever."
+++++
Nash is a Research Associate at Ave Maria Radio, a Contributing Apologist for Catholic Answers and a Contributing Blogger for the "National Catholic Register." He is also the author of The Biblical Roots of the Mass Nash has an M.A. in Theology from Franciscan University of Steubenville and an M.A. in Journalism from the University of Missouri. He has served the Catholic Church professionally for more than 30 years, including as a Theology Advisor for the Eternal Word Television Network (EWTN).