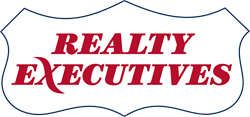 "Our brokerage not only offers higher commission splits with bonuses, 100% programs and 24/7 support, but we make giving back to the community a significant focus, which is fully embraced by our entire team," stated Managing Broker Kim Maher.
PHOENIX (PRWEB) December 07, 2017
Realty Executives Premiere recognized as Brokerage of the Month
Realty Executives International is proud to announce that Realty Executives Premiere, with 60 real estate professionals across St. Louis, Franklin, and Jefferson counties, has been named Brokerage of the Month for October 2017. Known as an industry-leading brokerage that goes above-and-beyond for its agents, Realty Executives Premiere extends its impact beyond the real estate industry with its ongoing, significant efforts in orchestrating local outreach and giving back to the community.
"Our brokerage is different than many traditional companies. We offer higher commission splits with bonuses and 100% programs. We make ourselves available 24/7, supporting our agents in every way," stated Designated Broker Chuck Maher. "But in addition to what we do on-the-job, we make giving back to the community a focus, which is fully embraced by our entire team," stated Managing Broker Kim Maher.
The Maher's community involvement has spread to touch a growing number of lives. The brokerage hosted its 5th Annual Trunk or Treat event in October, with more than 2,000 people in attendance. They followed that event with a food drive, where they collected an estimated 6,000 pounds of food which will be given to area families in need. They are currently in the process of collecting thousands of toys throughout the month of December, joining with organizations including Land of The Giants charity big truck club and local fire departments to collect more than 10,000 toys to support numerous organizations and foster care programs.
As Regional Developers for the Mid-America Region, Steve and Nancy Summers have seen first-hand the impact of the Maher's strong brokerage leadership.
"Chuck and Kim Maher represent the best of the best when it comes to Realty Executives Brokers. No two people work harder to serve their agents, clients, and community than Chuck and Kim. We have had the privilege to work with both of them for over seven years and cannot say enough good things about them and their level of professionalism," Steve Summers said.
About Realty Executives Intl. Svcs. LLC
Established in 1965, Realty Executives International is one of the largest and most established real estate franchise systems in the world, with over 8,000 agents and 500 offices globally.  The company offers disruptive pricing models particularly attractive to top performing agents. Its unrivaled mobile technology, business tools, training and concierge service are coupled with protected territories and financing for qualified franchisees. The Scottsdale-based, privately held company has been ranked as a leader in the real estate industry by publications like Entrepreneur, Success and Inc. magazines. For additional company information visit http://www.RealtyExecutives.com.  
###