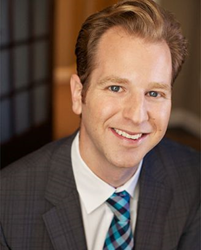 "Our patients can make expressions that still look natural while they also have smoother, more youthful-looking volume that keeps its shape for much longer," said Dr. Kulbersh
Charlotte, NC (PRWEB) December 07, 2017
Although many people believe that the simple act of smiling or making other expressions causes facial wrinkles to develop, the real culprit is the loss of elasticity in your skin, which can happen for a variety of reasons, including aging, the pull of gravity, loss of skin hydration, and overexposure to the sun. Various cosmetic procedures are available to address facial lines, such as laugh lines, yet most elicit results that typically last less than a year. That's why there's a buzz around Juvéderm Vollure™ XC.
"Patients frequently come into my office looking for ways to address their laugh lines and other noticeable wrinkles on their faces," says Dr. Kulbersh. "At Carolina Facial Plastics, we offer a wide range of procedures to address folds, fine lines, and creases, but Juvéderm Vollure XC is something of a game-changer. And our patients are going to be happy about it."
The results from Juvéderm Vollure XC typically last approximately 50% longer compared to other fillers – about 18 months in most cases, although results do vary. Made with hyaluronic acid (HA), Vollure is FDA-approved to address moderate to severe facial folds such as laugh lines. Clinical trials demonstrated that Vollure had the ability to provide noticeable, yet natural-looking improvement for these types of wrinkles.
"We refer to Vollure as a next-gen facial filler because of the proprietary technology with which it's formulated," Dr. Kulbersh says. "Called VYCROSS technology, it combines different molecular weights of the hyaluronic acid for a balance of pliability and firmness. What this means for our patients is that they can make expressions that still look natural while they also have smoother, more youthful-looking volume that keeps its shape for much longer."
Treatment with Vollure is minimally invasive and clinical trials showed that it is well tolerated because hyaluronic acid is a natural substance that already exists in the human body. Patients wanting to reduce the appearance of laugh lines and other moderate to severe facial folds and lines could find this treatment to be the solution they've been looking for to rejuvenate their appearance. To learn more, visit https://carolinafacialplasticsurgery.com/juvederm-vollure-xc/.
"The patients in the Vollure clinical trials reported that it's a relatively painless procedure that incurs very little, if any, downtime," Dr. Kulbersh says. "Not only does this lead to fewer and milder side effects, but it also allows our busy patients not to miss a beat in going about their daily lives. I am happy to provide Juvéderm Vollure to our Charlotte-area patients because it gives them another option for helping them reach their aesthetic goals."
Double board-certified as a facial plastic surgeon and fellowship-trained in facial plastic and reconstructive surgery, Dr. Jonathan Kulbersh is the founder and director of Carolina Facial Plastics in Charlotte, North Carolina. Dr. Kulbersh received training in facial plastic surgery in Beverly Hills with renowned surgeons, Babak Azizzadeh, MD, FACS, Paul Nassif, MD, FACS, (well known for his show Botched) and Guy Massry, MD, and has experience in facial rejuvenation procedures, including facelift, rhinoplasty, eyelift and injectables (Botox and fillers). Additionally, as an expert in the function of facial nerves, Dr. Kulbersh has a special interest in patients with facial paralysis and Bell's palsy. Dr. Kulbersh has published numerous articles, as well as chapters of medical textbooks, including Master Techniques in Blepharoplasty and Periorbital Rejuvenation. Please visit our website: https://carolinafacialplasticsurgery.com/
Carolina Facial Plastics
6849 Fairview Road #200
Charlotte, NC 28210
(704) 842-3644
info(at)CarolinaFacialPlastics(dot)com