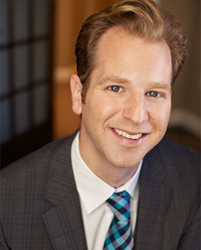 "In the short time Courtney's been with us, she's already made an impact on the lives of not only our patients but also our staff," said Dr. Kulbersh
CHARLOTTE, N.C. (PRWEB) December 11, 2017
Licensed and board-certified nurse practitioners are an important part of any facial aesthetics practice, as they undergo the intensive training necessary to administer minimally invasive procedures such as Botox®, facial fillers, and laser therapy for skin. For patients deciding between two facial plastic surgery practices, the one with licensed, experienced, and highly skilled nurse injectors can be one of the main determining factors. With the recent hiring of Courtney Whitley, FNP-C, Carolina Facial Plastics adds to its already impressive reputation by bringing on an experienced, enthusiastic nurse injector to continue delivering top-notch service and care to its patients.
"By adding Courtney to our staff, we've brought on board a nurse practitioner who's devoted to helping our patients achieve their aesthetic goals," says Dr. Kulbersh. "Her ten-plus years of nursing and medical aesthetic experience, combined with her keen eye for detail, were exactly what we wanted."
"I'm excited to be a part of one of the country's best aesthetic practices in Carolina Facial Plastics," says Ms. Whitley. "Dr. Kulbersh and the staff here have impressively high standards, which I feel is a perfect match."
A native of North Carolina who has made Charlotte her home since 2007, Ms. Whitley has both a B.S.N and M.S.N. Her passion for aesthetics led her to participate in and complete a training program that certified her as an injector through both major cosmetic manufacturers Allergan and Galderma, which means that Ms. Whitley has thorough knowledge of and specializes in such injectable treatments as Botox®, Juvéderm®, and Restylane®. Ms. Whitley was personally trained by Dr. Kulbersh, who himself was trained by internationally-recognized Beverly Hills facial plastic surgeon Dr. Paul Nassif. This training allows Ms. Whitley to provide the same level of care and expertise that patients expect from Carolina Facial Plastics.
"Injectable procedures require nurse injectors to know precise techniques and undergo comprehensive training, without which they cannot be licensed or certified," says Dr. Kulbersh. "Patients who are interested in improving undesirable facial concerns, such as smile lines and under eye circles, can feel confident in Courtney's ability to effectively address these and other issues."
Adds Ms. Whitley: "It's important to me that patients leave our office looking and feeling as if they are the best versions of themselves. This keeps me motivated to continuously learn and keep abreast of the latest injectable procedures and techniques. Plus, through my training with Dr. Kulbersh, my treatments are the ideal complement to his surgical work."
Ms. Whitley also specializes in laser therapies such as laser skin tightening and wrinkle treatment. Once patients have discussed their skin issues and confirmed their aesthetic goals, Ms. Whitley puts her experience and knowledge of skin rejuvenation to use in administering different laser modalities to address a multitude of skin concerns, including combination treatments where necessary. To find out more about Ms. Whitley, as well as how she can impact patients concerned with a range of facial aesthetics, visit https://CarolinaFacialPlasticSurgery.com.
"Courtney's enthusiasm for improving the lives of our patients is seen in her smile as she goes about her work," says Dr. Kulbersh. "In the short time Courtney's been with us, she's already made an impact on the lives of not only our patients but also our staff. We're very happy to have her with us and confident that her work and training with us will provide the most effective outcomes for our patients and maintain those results for the long run."
Ms. Whitley says, "Helping people is part of my DNA; I've always wanted to help people improve themselves. The best way I can do this is by listening to and understanding each patient's needs and goals so that we find the best possible solutions. Please stop by our office and introduce yourself, even if you don't have an appointment; I look forward to meeting you!"
Double board-certified as a facial plastic surgeon and fellowship-trained in facial plastic and reconstructive surgery, Dr. Jonathan Kulbersh is the founder and director of Carolina Facial Plastics in Charlotte, North Carolina. Dr. Kulbersh received training in facial plastic surgery in Beverly Hills with renowned surgeons, Babak Azizzadeh, MD, FACS, Paul Nassif, MD, FACS, (well known for his show Botched) and Guy Massry, MD, and has experience in facial rejuvenation procedures, including facelifts, rhinoplasties, eye lifts, and injectables (Botox® and fillers). Additionally, as an expert in the function of facial nerves, Dr. Kulbersh has a special interest in patients with facial paralysis and Bell's palsy. Dr. Kulbersh has published numerous articles, as well as chapters of medical textbooks, including Master Techniques in Blepharoplasty and Periorbital Rejuvenation. Please visit our website: https://CarolinaFacialPlasticSurgery.com/
Carolina Facial Plastics
6849 Fairview Road #200
Charlotte, NC 28210
(704) 842-3644
info(at)CarolinaFacialPlastics(dot)com