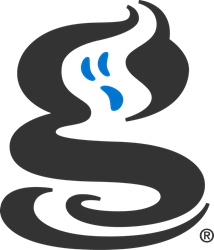 SAN FRANCISCO (PRWEB) December 07, 2017
Artifex Software, Inc. and Hancom, Inc. announced today a confidential agreement to settle their legal dispute. Case No. 3:16-cv-06982, filed by Artifex in the United States District Court for the Northern District of California, concerned the use of Artifex's open source software Ghostscript under the GNU General Public License. While the parties had their differences in the interpretation of the open source license, the companies were able to reach an amicable resolution based on their mutual respect for and recognition of the copyright protection and the open source philosophy. Terms of the settlement remain confidential.
About Artifex Software, Inc.
Artifex Software is a leading provider of core technologies for document handling and management. For over 20 years, Artifex has provided premiere software products to top-level global customers. The list of global customers/partners who depend on Artifex technology include HP, Kyocera, Ricoh, Adobe, IBM, Intel, Xerox, Google, Ernst & Young, Dropbox, BlackBerry, Siemens, LG Electronics, and many more. Artifex's major product offerings include Ghostscript (PDL Interpreter that is an industry leader in PDF, PostScript, PCL, and XPS rendering and conversion), MuPDF (lightweight PDF and XPS interpreter that offers all the interactive features for PDF), and SmartOffice (mobile document productivity suite for viewing, editing, creating and printing MS Office documents and related files). Artifex is headquartered in Novato, CA, with offices in North America, Europe, and Asia. For more information, visit: http://www.artifex.com.
About Hancom, Inc.
Hancom is a leading provider of productivity software and solutions which support users and organizations maximize the productivity of creating, editing, sharing and securing documents. During the 27 years of business, Hancom established the highest reputation in Korea with its word processor "Hangul." At the same time, Hancom is providing "Thinkfree office NEO" to more than 20 countries. Hancom is also a major software and solution supplier of Korea e-Government which aims to implement innovation of government services by using information and communication technologies. Hancom is headquartered in Pangyo Techno Valley, South Korea, with offices in the USA, Belgium, China, and other countries of Asia. For more information, visit: http://www.thinkfree.com.