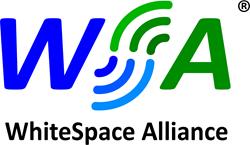 CHELSFORD, Mass. (PRWEB) December 07, 2017
The WhiteSpace Alliance (WSA) ®, a global industry organization enabling sharing of underutilized spectrum, announced that WSA Chairman, Dr. Apurva N. Mody, will speak this week at the International Telecommunications Union Asia-Pacific Radiocommunication Conference in Phnom Penh, Cambodia. He will participate in sessions addressing the "Transition to 5G in the Asia-Pacific Region."
Dr. Mody will discuss how TV white space technology can be used to deliver next generation Internet services to help bridge the "Digital Divide." White space solutions are ideally suited to delivering broadband services to underserved populations in rural and remote areas, and can support a broad range of commercial, education and government applications. The technology uses available TV band spectrum to deliver fixed wireless broadband services at distances up to 30 km, and can be used in environments where wired infrastructure is too costly to deploy, or vegetation makes traditional line-of-sight wireless solutions unreliable. Dr. Mody will address the role of standards, such as WSA-developed Wi-FAR™ and WSAConnect™ specifications, in ensuring multi-vendor interoperability of TV white space solutions, and describe considerations for future deployments.
Dr. Mody is an internationally recognized expert on spectrum sharing, dynamic spectrum access and white space communications. In addition to his Chairmanship of the WhiteSpace Alliance, he is Chairman of the IEEE 802.22 Working Group on Wireless Regional Area Networks, and Vice Chair of the United States National Spectrum Consortium.
The Asia-Pacific meeting is organized jointly by the International Telecommunication Union (ITU) and the Ministry of Posts and Telecommunications of Cambodia. The conference is attended by national telecommunications regulators, as well as ITU representatives from international organizations, industry and academia.
WhiteSpace Alliance, developer of Wi-FAR™ and WSAConnect™ interoperability specifications, has a following of more than 200 major commercial, academic, government and regulatory organizations around the world. WSA member organizations benefit from access to technical specifications that decrease development costs; expanded access to global markets, regulators and government agencies; and ongoing marketing support at no additional cost. Consumers benefit from a multi-vendor, interoperable ecosystem that brings down the overall cost of broadband access. For more information on WhiteSpace Alliance, please visit http://www.WhiteSpaceAlliance.org
About WhiteSpace Alliance
The mission of the Whitespace Alliance (http://www.whitespacealliance.org/) is to promote the development, deployment and use of standards-based products and services as a means of providing broadband capabilities via WhiteSpace spectrum. By promoting the use of standards, the Alliance will enable companies to provide broadband connectivity at reasonable cost. The WSA will also act as an enabler of the emerging white spaces ecosystem by helping to put in place interoperability, conformance, and compliance testing to make sure that our member stakeholders get the needed information & collaborations to succeed both in the market place and with regulatory requirements. Interoperability specifications will allow multiple vendors to enter the market and help to reduce the costs for the consumers. WhiteSpace Alliance promotes the use of IEEE, 3GPP and IETF Standards for use in the WhiteSpaces.
WSA, Wi-FAR and WSAConnect are registered trademarks of the WhiteSpace Alliance