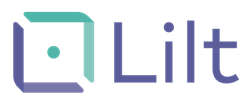 PALO ALTO, Calif. (PRWEB) December 12, 2017
Around 100 professionals from the language and technology industries came together in Santa Clara, CA last month to discuss the future of language work. The event, The Future of Language Work: Enterprise, Technology, and Translation Professional Perspectives, was hosted by translation startup, Lilt, and featured two panelist discussions on topics ranging from language technology advancements to the effect of globalization on translation demand.
This event aimed to bridge the gap between research and industry, by bringing together leaders in the globalization, translation and Artificial Intelligence (AI)-research communities to discuss current changes in the language and technology industries.
The first panelist discussion, entitled "The History of Machine Translation & The Future of Translation Technology" was moderated by Arle Lommel, a Senior Analyst at Common Sense Advisory. The discussion focused on getting a realistic take on how the future of language work will evolve given advances in AI. Panelists shared their opinions on topics such as zero-shot translation, while also reflecting on how past Machine Translation (MT) advancements shaped the present state of the industry.
The panel of experts included Melvin Johnson, a Software Engineer at Google, Franz Och, the Head of Data Science at Grail, Rob Munro, the VP of Machine Learning at Crowdflower, and Katie Botkin, the Managing Editor of Multilingual Magazine.
The second panelist discussion, "The Future of Work in an AI-Driven World", turned to look at how technology is affecting language work. The panel, moderated by Katie Botkin, Managing Editor of Multilingual Magazine, included David Snider, Globalization Architect at LinkedIn, Anna Schlegel, Sr. Director of Globalization Programs and Information Strategy at NetApp, Jost Zetzsche, Localization Consultant and Writer at the International Writers' Group and Max Troyer, Assistant Professor and Program Coordinator, Translation & Localization Management at the Monterey Institute of International Studies.
Panelists discussed pressing topics such as which translation skills are needed to keep up with rapidly advancing technology and how companies can build localization teams that are efficient and impactful.
John DeNero, Chief Scientist and Co-founder at Lilt, wrapped up the night by reflecting on the significance of having the translation, localization and technology communities represented not only in the panelists, but in the audience as well. "If we just work on the technology and don't bring the community with us then we're ahead of our time but may not make a big impact." Adding, "We're all in this together."
Both panelist discussions can be viewed on Lilt.com.