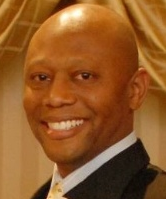 "As an alumnus, it makes me extremely proud to be a Bull with USF reaching pre-eminent status and having Charlie Strong as our football coach," Rios said. "USF isn't that little school in Tampa anymore."
PALM HARBOR, Fla. (PRWEB) December 11, 2017
Eli Johnson, APS Pharmacy's integrated marketing communications manager and USF alumnus, will join the USF Muma College of Business Digital Marketing Advisory Board.
Johnson will serve a one-year-term to help guide the strategic review of credit and noncredit curriculum of the Muma College of Business Digital Marketing Certificate Program. The advisory board's mandate is to promote the Muma reputation in the business community, create internships and offer relevant input to USF faculty and students.
Johnson, a 1996 graduate from the USF School of Mass Communications, was chosen for professional accomplishments in public relations, social media and healthcare marketing that span over 15 years.
"USF and Muma have really come of age," Jaime Rios, APS Pharmacy president said. "Muma College of Business is attracting speakers like Apple's co-founder Steve Wozniak."
Rios is a 1995 graduate from the USF School of Arts and Sciences.
"My USF education was instrumental in me co-founding a leading national compounding pharmacy," Rios said. "As a local business owner, I'm excited that APS Pharmacy can potentially contribute to the continued success of Muma in the business community."
"As an alumnus, it makes me extremely proud to be a Bull with USF reaching pre-eminent status and having Charlie Strong as our football coach," Rios said. "USF isn't that little school in Tampa anymore."
About APS Pharmacy
APS Pharmacy, designated 503A, is a leading compound pharmacy headquartered in Palm Harbor, FL. APS Pharmacy specializes in treatments for addiction, hormone replacement therapy, environmental medicine, urology and workers' compensation.
APS Pharmacy's philosophy is that medicine is not one size fits all; APS Pharmacy makes medicine from scratch to meet the specific needs of the individual patient. The APS Pharmacy mission is to make medicine that is safe, reliable and affordable.
More information about APS Pharmacy and compounding services can be found online at http://www.apsmeds.com.