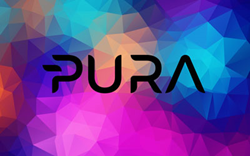 PURA is looking for Early Adopters from organizations and merchants who would like to take advantage of our decentralized platform.
DETROIT (PRWEB) December 07, 2017
PURA is the world's first payment-cryptocurrency for the common good and environmental sustainability. This coin funds fully-transparent, blockchain-tracked, sustainable, environmental and social projects around the globe which removes the need to simply trust a nonprofit or pro-social cause based on good faith alone. PURA is calling for Early Adopters from nonprofit or pro-social organizations and Merchant Early Adopters for those looking to tap into our worldwide network.
PURA takes the political empowerment of individuals to the next level. By placing the decision-making power and the organizational funds into the hands of its end-users, PURA provides a decentralized and automated process. By getting non-profit or pro-social causes onto the blockchain, donations get tracked, the spending of funds is transparent, and fund recipients are held accountable to the community. This will prevent the need to trust a central organizer based on good faith alone.
"PURA is a dynamic cryptocurrency that will bring a new way for organizations to manage and fund themselves. The accountability is an integral part of the process in any organization and with PURA, we can bring that to the common man," says John Hogan, marketing specialist for PURA. "The decentralized platform can be used for sustainable causes that include environmental, governmental and others."
"We would like to bring the process of the blockchain and the cryptocurrency to every organization so that the power of the purse is on a decentralized platform. PURA is looking for Early Adopters from organizations and merchants who would like to take advantage of our decentralized platform", added Mr. Hogan.
By pioneering new societal organizations, PURA provides a way for people to not only be their own bank, but to get a taste of what it could be like to be their own government. The best thing about this development is that it is open source public for everyone.
To download your electronic wallet, purchase PURA on an online exchange. Join this international movement that is all community-driven and all decentralized. Find more information visit http://www.pura.one
For businesses looking to grow in the new economy, inquire about more information, or sign-up for an account, visit http://www.pura4pos.com.
About PURA
PURA is a private, instant, and secure international digital currency that allows individuals to transact without having to depend on middlemen such as banks or payment providers. Expenses for using external payment gates are also eliminated, which makes transactions private and cost-efficient.
PURA distinguishes itself from other cryptocurrencies through its deep commitment to encourage social responsibility and to protect the planet. As the world's first socially and environmentally conscious cryptocurrency, PURA will soon be programmed by protocol design to contribute 10% of its mining rewards to sustain the common good.