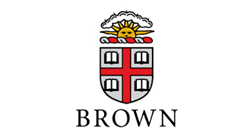 PROVIDENCE, R.I. (PRWEB) December 08, 2017
Brown University's Executive Master in Science & Technology Leadership (EMSTL) program played host to industry executives from Fortune 500 and cutting-edge science and technology companies during a day-long event last month. The second annual EMSTL Advisory Committee Meeting brought together top science, engineering, and technology professionals, faculty, and students to discuss and debate the business challenges and technological advances that are driving the global economy. These critical conversations help shape the program's curriculum to prepare 21st century leaders in STEM industry sectors.
Now in its second year, EMSTL will graduate its first cohort in Spring 2018 and is in the open enrollment period for its second cohort. The 16-month program of accelerated study is for highly accomplished professionals with 5-15 years of experience in technical fields who are ready to broaden their impact and achieve greater success as business and organizational leaders. The program emphasizes leadership development and communication, strategic thinking and decision making, global value creation, and innovation. Students develop a humanities-inspired approach to leadership by leveraging this dynamic, innovative, and impactful executive program.
Many of EMSTL's most popular coursework topics and program differentiators were reinforced during the Advisory Committee Meeting including the importance of nurturing a continuous-learning mindset and encouraging a global perspective among students.
Also addressed during the day-long session was how to cultivate industry leaders prepared to end the gender employment imbalances that plague the technology sector. EMSTL builds this capacity by leveraging knowledge gained implementing Brown's ambitious Diversity and Inclusion Plan; work that has contributed to an EMSTL community where women are 50% of the program leadership, 40% of the faculty, and 33% of the first cohort.
The EMSTL advisory committee comprises senior executives from science, technology and engineering fields who are known for success in facing the challenges of competing in today's complex, global economy. EMSTL Advisory Committee members include:

Pablo Calamera: Chief Technology Officer, JW Player
Youngcho Chi: Executive Vice President and Head of Corporate Strategy (retired), Samsung Electronics
Scott Donnelly: Chairman, President and CEO, Textron
Michael Donohue: Vice President, Utilities & Thermal Generation, Uptake
David Ebersman: Founder and Chief Executive Officer, Lyra Health
Sudhir Jain: Managing Director and Chief Operating Officer, Financial Institutions Group, Citigroup
Sharon Kamra: Chief Talent Officer, SapientNitro
Jae Ha Lee: Dean, Graduate School of Business, Sungkyunkwan University
Jane Moran: Chief Information Officer, Unilever
Deepak Munganahalli: Founder and Chairman, JOULON, Dubaï, UAE
Jens Rieger: Senior Vice President, Advanced Materials & Systems Research – Technology Innovation BASF SE
Stanton J. Rowe: Chief Scientific Officer and Corporate Vice President, Advanced Technology, Edwards Lifesciences
Leonard A. Schlesinger: Professor, Business Administration, Harvard Business School, Harvard University
Susan Vogt: Chief Executive Officer, Aushon BioSystems
About Brown University Executive Master in Science and Technology
The Executive Master in Science and Technology Leadership (EMSTL) at Brown's School of Professional Studies is a 16-month graduate program that prepares exceptional professionals in STEM sectors to drive 21st century innovation and impact industry. Leveraging Brown's stellar faculty and interdisciplinary excellence, the program accommodates working professionals' needs with a state-of-the-art blended online and Brown campus educational experience as well as an immersive residential session in South Korea. Graduates earn a Master's degree from Brown University, and join the powerful, global alumni network at this Ivy League university. To learn more about the program and view an informational webinar, visit brown.edu/emstl.