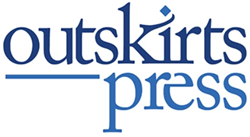 Readers are listening! Now Outskirts Press delivers what they want to hear.
DENVER (PRWEB) December 14, 2017
Outskirts Press, the No. 1-rated self-publishing company according to Top Consumer Reviews, is proud to announce the immediate availability of audiobook production, publication and distribution for independent writers.
"Before 'The Martian' became a bestselling book and a blockbuster movie starring Matt Damon, it was a little known sci-fi book being self-published on author Andy Weir's website," Outskirts Press President Brent Sampson said. "That all changed when R.C. Bray narrated the audiobook and it hit the top ten bestsellers list on Audible. Readers are listening! Now Outskirts Press delivers what they want to hear."
Authors published through Outskirts Press can now publish a professionally narrated audiobook edition of their book from within their Publishing Center. Narration choices include male or female professional voice actors, in a variety of tones, styles and age ranges. Distribution outlets include up to 30 different outlets (like Amazon/Audible, of course), depending upon the genre of the book.
For more information about audiobook publishing – and about other self-publishing and book marketing services from Outskirts Press – authors can visit the company at https://www.OutskirtsPress.com.
About Outskirts Press Inc.: Outskirts Press helps authors develop and publish high-quality books by offering exceptional design, printing, publishing, distribution and book marketing services. Top Consumer Reviews ranks Outskirts Press #1 because they are passionate about delivering outstanding customer service, affordable pricing, industry-leading royalties, and a team of hands-on, U.S.-based publishing experts. At https://www.outskirtspress.com authors can publish their book, their way, today.
###
Outskirts Press, Inc., 10940 S. Parker Road, #515, Parker, CO 80134
https://outskirtspress.com 1-888-OP-BOOKS