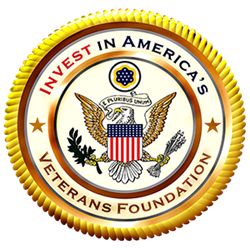 "LYND is proud to support our American Heroes,"
(PRWEB) December 08, 2017
LYND founder Mr. Michael Lynd Sr., a Vietnam Infantry Veteran, continues to support the need to improve the lives of those who have served in the military and who are receiving earned Veteran benefits, but are now struggling with returning to civilian life. LYND serves as the Real Estate Advisor and Property Management Company for Invest in America's Veterans Foundation (IAVF), a Florida-based non-profit organization. LYND's directive is to identify potential assets, provide capital options to aid in acquisition, and professionally manage each asset while providing support to IAVF through the entire Real Estate lifecycle.
IAVF provides social services that are designed to support Veterans. "LYND is proud to support our American Heroes," said Adam David Lynd, CEO. Ralph A. Santillo, an Army Veteran, who founded IAVF in 2008, said, "Without LYND and the generosity of their family, our organization would not exist. We are truly grateful for their help."
The Lynd family recently loaned IAVF the funds to purchase its home office and museum in Cape Coral Florida. The 34,000 sq. ft. facility contains numerous military artifacts for purpose of education and preservation of veterans' history. IAVF also holds luncheons and other events to bring the community together.
The IAVF and LYND continue their successful relationship as IAVF recently purchased a 542-unit portfolio in suburban Chicago. Additionally, there is an ongoing plan in place to add 5,000 - 7,000 units over the next 18 months. The current communities are located in North Carolina, South Carolina, Illinois, Nevada, Florida, and Louisiana totalling 2,647 units.
LYND is actively searching throughout the country for multifamily communities with willing sellers to help build the program and has the capability of working with multiple partners who are interested. Geographic location is unrestricted; however, proximity near a military base or veterans center is preferred. For more information please contact Adam David Lynd by phone at: Office (210) 798-8129, Mobile (210) 857-6210, or by email at alynd@lyndworld.com. Please also visit our website at http://www.lyndworld.com.
If you are interested in directly supporting the Invest in America's Veterans Foundation (exclusive from the Real Estate) contributions are also welcome. Please visit the website at http://www.Veterans-Foundation.net and under the quick links section, select "How to Donate". Checks may also be mailed directly to 4820 Leonard Street, Cape Coral, Florida 33904. Please make donations payable to Invest in America's Veterans Foundation. All donations are tax-deductible and a receipt will be provided.
WE ARE PROUD TO SUPPORT OUR AMERICAN HEROES