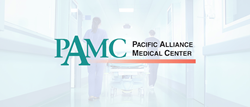 "Our goal is to make the best of an unfortunate situation, and reallocate these much needed medical assets within the healthcare community."
LOS ANGELES (PRWEB) December 08, 2017
BidMed, LLC announced it will hold a 2-part sale in December to sell both the medical and non-medical assets of Pacific Alliance Medical Center in Los Angeles, CA, due to the hospital's recent closure. The initial pre-sale will be held as a sealed bid auction, all bids are due December 8th by 2pm CST. BidMed will also host a one-day online auction on December 12th 9am-5pm CST to sell remaining assets. Both online auctions will take place on BidMed's website http://www.bidmed.com/events, registration is free and now open.
Pacific Alliance Medical Center is a 138-bed hospital that has provided care to the community for more than 150 years. The hospital cited the costs of retrofitting its facilities to meet California's seismic standards the reason for the closure. The facility featured 5 operating rooms, endoscopy suites, and specialty equipment including CT, MRI, digital X-ray, nuclear camera, and ultrasounds. Beyond medical assets, the auction will also feature furniture, facilities, and IT equipment.
"Our goal is to make the best of an unfortunate situation, and reallocate these much needed medical assets within the healthcare community." said Joanne Frogge, BidMed President.
A complete list of equipment for sale and details about the auctions are available online at https://www.bidmed.com/special-event/pamc-presale/.
BidMed LLC (http://www.bidmed.com) is a leader in the healthcare asset disposition industry, specializing in the buying and selling of pre-owned medical equipment. Powered by innovative technology and proprietary data, BidMed's services include medical asset valuations, inventory reconciliations, and liquidations. With over 20 years of experience in the asset disposition industry, BidMed provides current, fair market values on pre-owned medical assets using a progressive, in house data analytics tool. BidMed liquidates U.S. and Canadian healthcare facilities due to relocations, expansions, and closures, providing complete onsite project management to ensure clients recover the highest value for all medical assets. BidMed is headquartered in Chicago, IL and has worked with a diverse base of clients, including hospitals, surgery centers, transition/equipment planning companies, financial lending institutions, and equipment manufacturers.