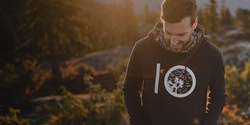 CAMPBELL, Calif. (PRWEB) December 08, 2017
From its development center in Silicon Valley, Centric Software, the leading Product Lifecycle Management (PLM) solution for fashion, retail, luxury, footwear, outdoor and consumer goods companies, will host a webinar: Supporting Sustainable Fashion with PLM – tentree's business case study. Live Webinar, date: Wednesday, December 13, Time: 2 p.m. EST
Today, outdoor, lifestyle and fashion brands need to improve the way they manage merchandising, design, development, sourcing, compliance and operations to stay ahead of the game. Speeding time to market, being competitive or driving business growth doesn't mean compromising your core values.
During this webinar, Arthur Kononuk, Creative Director at tentree, will discuss how an environmentally-conscious fashion company can leverage technology, develop a competitive edge and support sustainability initiatives. He will open up about their PLM success story and explain how Centric's cloud-based Product Lifecycle Management (PLM) solution helps tentree manage complexity, increase visibility and transparency throughout the product design & development cycle, meet business goals and stay true to their environmental DNA.
Easy to use and fast to implement, Centric PLM was designed to accelerate product development, reduce costs and increase market responsiveness.
Centric PLM software creates a "single version of the truth" from all departments, and encompasses line planning, calendar management, materials management, quality management, collection management, technical design and retail execution, factory changes, contractor input, and global sourcing - all live on one program. The information used by a design team is the same information shared by product, sourcing and executive teams, and even vendors. Centric is scalable to various size companies to fit the growth needs of each customer.
This webinar is one more way to learn about the benefits of PLM, integrate more sustainable practices, and save time and energy along the way. Register here.
Centric Software, Inc.
From its headquarters in Silicon Valley and offices in trend capitals around the world, Centric Software provides a Digital Transformation Platform for the most prestigious names in fashion, retail, footwear, luxury, outdoor and consumer goods. Centric Visual Innovation Platform (VIP) is a visual, fully digital collection of boards for touch-based devices like iPad, iPhone and large-scale, touch-screen televisions. Centric VIP transforms decision making and automates execution to truly collapse time to market and distance to trend. Centric's flagship product lifecycle management (PLM) platform, Centric 8, delivers enterprise-class merchandise planning, product development, sourcing, business planning, quality, and collection management functionality tailored for fast-moving consumer industries. Centric SMB packages extended PLM including innovative technology and key industry learnings tailored for small businesses.
Centric Software has received multiple industry awards, including the Frost & Sullivan Global Product Differentiation Excellence Award in Retail, Fashion, and Apparel PLM in 2016 and Frost & Sullivan's Global Retail, Fashion, and Apparel PLM Product Differentiation Excellence Award in 2012. Red Herring named Centric to its Top 100 Global list in 2013, 2015, and 2016.
Centric is a registered trademark of Centric Software. All other brands and product names may be trademarks of their respective owners.
Centric Software Media Contacts:
Americas: Jennifer Forsythe, Centric Software, jforsythe(at)centricsoftware(dot)com,
Communications: Beth Cochran, Cochran(at)whatsuppr(dot)com 406.579.7909