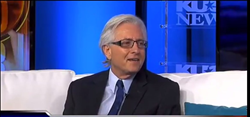 LOS ANGELES (PRWEB) December 07, 2017
According to CBS News (https://www.cbsnews.com/news/more-than-one-third-americans-prescribed-opioids-in-2015/), "more than one out of three Americans used prescription opioid painkillers in 2015, despite growing concerns these medicines are promoting widespread addiction and overdose deaths." Now, leading pain researcher and expert Adam Heller reveals that pain drugs are killing "approximately 175 people per day. That's the equivalent of a 9-11 every 2.5 weeks."
A former head of the DEA claims that "70% of opioid addiction begins with a legitimate medical prescription." Drawing from that startling statistic, Heller reveals that "it's not the opioids that the cause of this worldwide epidemic, it's the pain. Eliminate the pain and there is no need for the initial prescription."
Heller created the Zero Pain Now® program (https://zeropainnow.com/) - A conservative, proven and duplicatable way to eliminate the pain along with the original opioid prescription.
Chairman of the National Opioid Commission, New Jersey Governor Chris Christie, recently commented, "this program began in the doctor's offices and hospitals." Heller agrees with Chairman Christie and also goes on to say that "the thinking that created this epidemic will not be the thinking to solve it. The solution comes from outside the old-fashioned pain management mentality. "We need to eliminate the cause rather than treat or mistreat the symptoms."
Heller subsequently spent 2 decades learning from the best medical and non-medical teachers while observing people with and without pain. What he discovered was a superior, tested, conservative and often permanent pain relief method called Zero Pain Now®. Heller states, "We here at Zero Pain Now® have a 97.4% success rate in eliminating chronic pain. Our success even includes diagnoses such as bulging disc, herniated disc, spinal stenosis, fibromyalgia, sciatica and other incomplete diagnoses."
Since the program's inception, Heller has received a constant string of testimonials from satisfied patients throughout the world. A write-up from a pilot at the most highly regarded healthcare provider in the U.S reads., "Using the Zero Pain Now process, ALL patients were pain-free and their cases were closed in 28 days or less."
With a proven solution in place, Heller is asking people to visit and share his Zero Pain Now website in order to further efforts to eliminate the national opioid crisis for good.