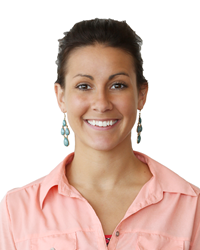 (PRWEB) December 08, 2017
Clickstop continues its phenomenal growth with the addition of 10 new team members.
The following individuals have joined Leverage, Clickstop's newly formed in-house marketing agency: Eric Modracek, SEM/PPC strategist; David Trebel, vice president business development; and Trisha Young, administrative assistant and marketing coordinator.
Two new hires have joined Clickstop's Talent Enrichment team: Abby Gross, campus experience specialist, and Kylie Hansen, facilities assistant.
The following individuals have also joined Clickstop in these areas: Sean Clipperton, quality/safety engineer in Quality & Safety; Logan O'Neal, web developer in IT; Dan Roehr, forecast analyst in Purchasing; Bradey Shaw, manufacturing associate in Manufacturing; and Rodney Shifflett, shipping associate in Operations.
"Clickstop's growth is fueling tremendous opportunity for existing employees and new talent," said Monica Steffeck, chief talent enrichment officer. "We are looking forward to a big 2018 and we're fortunate to have exactly the right talent the get it done. I couldn't be prouder of the engagement-driven culture of our company and the kind of talent we're attracting and acquiring."
Clickstop continues to seek additional team members in finance, marketing, operations and talent enrichment. Learn more about these positions at clickstop.com/careers.
About Clickstop, Inc.
Clickstop, Inc. grows business units of different sizes, serving multiple industries and markets by employing Business Unit Fanatics™ and supporting these individuals through shared services. Clickstop drives business unit growth through their alignment with their core values, by employing an engaged workforce and by sustaining an entrepreneurial environment designed to quickly and effectively navigate change. The company's Business Unit Fanatics™ grow businesses within Clickstop by effectively utilizing shared services provided within the organization. The company's reputation and commitment to great workplace culture and engagement has landed it multiple workplace-focused awards, including multiple first-place finishes as the Coolest Place to Work in the region.