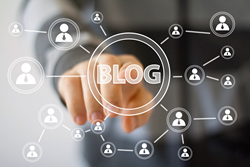 One machine can do the work of fifty ordinary men. No machine can do the work of one extraordinary man.
NEW DELHI and NEW YORK (PRWEB) December 19, 2017
Over the small time span they have been in operation, Techrevel has quickly risen to widespread popularity among tech geeks and enthusiasts. One of the major catalysts for this recognition is the accurate and practical gadget reviews that they provide to their users. Their iPhone X review was no different.
With the meteoric improvements in technology, the fact that there's a new smartphone or ultra cool tech gadget being revealed every now and then, doesn't surprise people anymore. However, when it comes to making a decision on whether to buy these things or not, most people find themselves in a conundrum.
While there are those who prefer aesthetics over everything else even when it comes to tech gadgets, there is a large majority of people who head to websites like Techrevel to find out which smartphones or tech gadgets work best for them.
D. Desai, a tech geek who loves to experience the latest trends in the world of technology says, "There's something new coming out all the time – a smartphone, a VR headset, or a smartwatch. There is just so much happening that it is amazing to see the likes of Techrevel being able to keep up with it, especially when there are companies like iPhone and Samsung that are obsessed with bringing forth a new, improved product every now and then. I bought iPhone X only after I thought it made sense to spend so much on it – Techrevel helped me with that decision."
When one weighs in on Desai's opinion, it is obvious that the word of websites like Techrevel holds serious significance in the eyes of people like him. Most of these products are exorbitantly priced. This is one of the biggest reasons why people considering spending on them dig into what the experts have to say about these products before they swipe their cards at the payment counters.
"It is very important for us not to be evasive with the content we publish on our website. Our review of iPhone X, just like all other reviews posted in this particular section of the website, is written by our resident tech expert – Ruchika Sharma. Ruchika comes up with the most comprehensive product reviews I have come across throughout my career. They are realistic, unbiased, and detailed – which is precisely what our readers are looking for," says company partner Rajeev Dubey.
Turns out Rajeev and Desai weren't the only two people who held that opinion. C. Reid, an iPhone devotee said, "I wouldn't have thought twice before buying iPhone X, but the smartphone's review on Techrevel made me believe it's better to wait it out before spending more than I earn on it."
Techrevel remains steadfast on their standards when it comes to providing well-rounded content to their readers, even if it means they discourage some of them from investing in a certain product.
About Techrevel:
Techrevel is a comprehensive online platform providing exclusive tech related news and reviews to tech enthusiasts across the globe.
Website link
https://www.techrevel.com/home
Media Contact:
Aapt Dubey