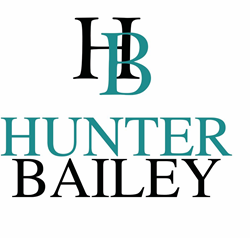 Hunter Bailey believes that there is a positive correlation between workforce engagement and productivity
(PRWEB) December 09, 2017
As a sales and marketing collective focused on building the skills of the next generation of industry stars, Hunter Bailey has always been open about it's mentoring and training opportunities. The firm has recently discussed why it's so important for businesses to look after their workforces.
Based in Sydney, sales and promotions specialists, Hunter Bailey work on behalf of their clients' brands in order to deliver truly unique and personalised direct marketing campaigns to consumers. The company believes that connecting with consumers through face-to-face marketing techniques is essential to establish and encourage long-lasting and personal business relationships between brand and consumers. This improves relationships then leads to increased customer acquisition, brand awareness and brand loyalty for their clients.
About the firm - http://www.hunterbailey.com.au/about-us-2/
Due to the high demands of the sales and marketing industry, the firm are advocates for rewarding a positive work ethic and offer development opportunities to its contractors - mentoring, travel opportunities and skills workshops.
Rewarding those high achievers is not just about boosting the companies growth, but it is always because the firm is absolutely committed to their young talent and care about nurturing their growth and seeing them thrive to be the absolute best they can be.
Hunter Bailey wants more businesses to adopt their approach and up their investment in their workforce. The firm, however, was pleasantly surprised by research claiming that seven out of 10 Australian workers believe that their employers care for their well-being, but are disappointed that people are becoming less engaged with their workplaces. The research found that although three-quarters of workforces surveyed enjoy their work environment, 30 percent also said their job stress is increasing as their traditional work-life division blurs, to the extent they are becoming less engaged with their workplaces.
Hunter Bailey believes that there is a positive correlation between workforce engagement and productivity and they are backed up by strong research to suggest the same.