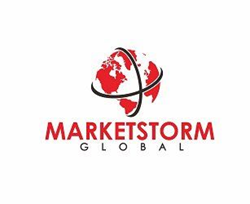 MarketStorm Global understand that strong leadership is one of the cornerstones of every successful business
MIAMI (PRWEB) December 09, 2017
Miami's premier marketing firm , MarketStorm Global believe that strong leadership differentiates the successful from the unsuccessful and the company have revealed the four things to teach young professionals to enable them to become influential leaders.
MarketStorm Global understand that strong leadership is one of the cornerstones of every successful business, as such the firm has released their top four tips on how to mould the future generation into effective leaders.
Teach them to start with small 'wins': Researchers found that gaining an agreement within a discussion has an enduring effect, even if this is only in the short term. The firm advises the younger generation to begin a debate with a statement they know others will agree with, resulting in early mutual assurance.
About the firm - http://www.marketstormglobal.com/about-us/
Teach them not to be afraid to take strong stands: The firm encourages all at the company and younger generations to speak with confidence and not to add qualifiers to speech such as "I believe". Researchers have found those who talk with higher levels of confidence are more inclined to be looked at with admiration and believed.
Teach them to focus on describing positive outcomes: MarketStorm Global are keen to encourage their young professionals and younger generations to use positive outcome statements, to encourage persuasiveness.
Teach them to share the good and the bad: The firm understands the importance of sharing not only an individual's singular viewpoint, yet also sharing a variety of opposing viewpoints. Exploring discussions and presentations this way ensures others there are a variety of potential outcomes.
A MarketStorm Global spokesperson states "Leadership is one of the pillars of business, as such we want future generations to learn the skills and qualities of an effective leader early on."
Efficient and adaptable leadership skills are something that MarketStorm Global teaches their entire workforce, to help shape the future of the sales and marketing industry. With a wealth of experience behind him, CEO Gavin Walsh is eager to inspire the MarketStorm Global team to see themselves as aspirational entrepreneurs that will soon be leading the industry.