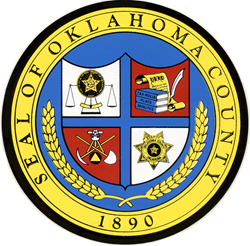 OKLAHOMA CITY (PRWEB) December 12, 2017
Today, Oklahoma County announces it has joined the Oklahoma Purchasing Group, an e-Procurement solution from BidNet, to help simplify their purchasing process and make it easier for their vendors to access and compete for bids and RFPs. Oklahoma County invites all potential vendors to register online with the Oklahoma Purchasing Group to access its upcoming solicitations by visiting http://www.bidnetdirect.com/oklahoma.
As a member agency of the Oklahoma Purchasing Group, Oklahoma County joins a community of participating local government agencies located throughout Oklahoma, including nearby Tulsa County and Metropolitan Library System of Oklahoma County. The Oklahoma Purchasing Group offers a way for Oklahoma County to collaborate with like minded public purchasing professionals in the area in order to share resources and attract local vendors.
Vendors looking to do business with Oklahoma County and other nearby government agencies are encouraged to register at http://www.bidnetdirect.com/oklahoma. In addition to a centralized location for regional public bids, benefits of registering with the Oklahoma Purchasing Group include:

24-hour access to local government opportunities
Bid alerts customized to the vendors' products or services
Reliable and timely delivery of notifications, addendums and documents
Notification of Term Contract Expiration
By joining the regional purchasing group, Oklahoma County also benefits from BidNet's e-procurement technology, which includes bid and vendor management, bid document distribution, and tracking of all activity throughout the procurement process.
About the Oklahoma Purchasing Group:
Oklahoma Purchasing Group is a part of BidNet's regional purchasing groups available at no cost to local government agencies. With years of input from procurement professionals, BidNet specifically developed the bid system to fill the need for a robust bid and supplier management solution for local government agencies. BidNet runs regional purchasing groups throughout the country used by nearly 1,200 local government agencies. To learn more about the features and modules available to government agencies, please visit http://www.SourceSuite.com.