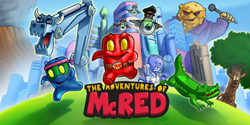 "The magic happens when parents put down the book and start talking with their child about the character's motives, values, and beliefs." - Paolo Debellini, CEO, Herokins
SAN FRANCISCO (PRWEB) December 11, 2017
Early Growth Financial Services is excited to announce that their San Francisco based client, Herokins, has just launched a shared-reading mobile app geared towards children ages 4-8 years old. Herokins, an edtech startup, is committed to revolutionizing shared reading by providing the necessary tools for children to develop critical thinking skills to navigate through life.
Herokins has created its shared reading methodology with experts from UC Berkeley. Dr. Anne Cunningham, Professor of Cognition and Development at UC Berkeley, and leading expert in shared reading, is a partner of Herokins. The company has been using her 30+ years of research in the field to develop this revolutionizing mobile app.
Herokins features interactive comics that facilitate meaningful discussions about the narrative that are relevant to the child's day to day experience and hopes to positively impact and take advantage of the crucial opportunities to facilitate a child's journey to become successful at school.
CEO, Paolo Debellini, says that when it comes to children fostering critical thinking and empathy skills "the magic happens when parents put down the book and start talking with their child about the character's motives, values, and beliefs." Herokins' new app is designed to do just this.
The iOS and Android apps launched last week with the first 5 stories about Healthy Nutrition. This set of stories is entirely free for a limited time. The company is committed to releasing 5 new stories every month, which include resources for parents about each week's topic. Coming up next is a story on Road Safety.
EGFS' CEO David Ehrenberg is excited to continue the working relationship with Herokins stating "Herokins provides incredible value to its customers and is exploring exciting new frontiers in the educational space."
Herokins relies on Silicon Valley based accounting firm Early Growth Financial Services for their back office finance and accounting support.