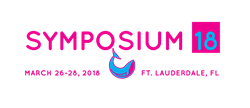 CHICAGO (PRWEB) December 11, 2017
This spring, hundreds of senior learning and development professionals, corporate executives and human capital management experts will convene in Fort Lauderdale, Florida, to put workforce education under a different kind of microscope. Attendees at CLO Symposium 2018, hosted by Chief Learning Officer magazine, will be scrutinizing how new technologies like automated intelligence, advances in the study of how people learn and constant access to unlimited information are changing more than just the mechanics of delivering knowledge and skills training to employees.
Human Capital Media Inc. (HCM), which publishes Chief Learning Officer magazine, released program details for CLO Symposium 2018, March 26–28 at the Marriott Harbor Beach Resort & Spa. The focus of the meeting, according to Mike Prokopeak, HCM vice president and editor in chief, will be "reexamining and reimagining the experience of learning itself — how people learn, when they learn, what they expect and want and why — as well as the forces driving corporate education to become more relevant and results-oriented in this rapidly changing environment."
Prokopeak characterized the conference agenda as "a mix of education, inspiration, debate and brainstorming that both challenges our thinking about what training should look and feel like and provides a springboard for the bold ideas needed to take corporate education into the future."
The executive-level program features panel discussions on critical issues, workshops on industry solutions, Power Hour stories from practitioners launching new initiatives and intimate "Voice of the CLO" interviews with seasoned chief learning officers. It also includes thought leadership from an eclectic line-up of keynote speakers:

Zoë Chance, Professor, Mastering Influence and Persuasion, Yale School of Management.
Dan Heath, Author, "The Power of Moments."
Kelly Leonard, Executive Director of Insights and Applied Improvisation, The Second City.
Amy Webb, Author, "The Signals Are Talking: Why Today's Fringe Is Tomorrow's Mainstream."
Co-located with the CLO Symposium and taking place over the weekend prior, March 24-25, will be the 6th iteration of the popular CLO Accelerator. This two-day executive prep course offers an intensely focused curriculum covering the key competencies required of successful CLOs. A very limited number of seats are available for the high-touch program.
The annual unveiling of the LearningElite, the magazine's prestigious annual benchmarking program recognizing organizations that use exceptional L&D practices to deliver business value, also coincides with CLO Symposium 2018. The first day of the conference, March 26, will be capped off by a special LearningElite Gala awards dinner and celebration attended by luminaries from the L&D industry.
For more information and to register, please visit closymposium.com