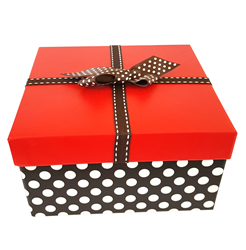 The gift of wellness and education is a great idea, and very timely.
St. Petersburg, FL (PRWEB) December 12, 2017
Beautiful gift boxes with essential oils and accessories are available at Sublime Naturals, with free standard shipping now. A special 37% off sale lasts this week only. Use code: 37BOX
The founder of Sublime Naturals, Kathy Heshelow, has written several books about the therapeutic value of essential oils, how they work and history. A special best-selling book, USE THIS FOR THAT, is a good gift idea for those who are interested in aromatherapy but not sure how to use essential oils. It is available on Amazon in paperback and Kindle versions as well as on the Sublime Naturals store.
Gift boxes include the new Aromatherapy gift box; the Better Sleep and Relaxation box; the Cold, Flu & Immunity box; the Bliss Bag; Turmeric Lovers box; and Scents of Christmas box. Limited quantities are available.
Sublime Naturals offers free standard shipping on all items. The company offers a ONE-A-MONTH ESSENTIAL OIL CLUB (another gift idea) for those who would like education and a new oil each month.
Heshelow, who lived in France for 16 years where aromatherapy is common and accepted in medical circles, hosts the Essential Oil Zen podcast with new episodes in 2018 coming, has published a number of books on the subject and offers an array of essential oil products at Sublime Naturals.