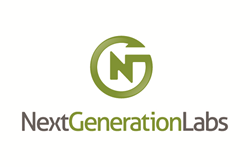 SAN DIEGO (PRWEB) December 11, 2017
Next Generation Labs CEO Vincent Schuman welcomes a recent announcement from the FDA which confirms that the regulator will be "re-evaluating and modernizing FDA's approach to development and regulation of nicotine replacement therapy products that help smokers quit." The news comes as Next Generation Labs files a new patent application for nicotine replacement therapy (NRT) comprising the novelty of synthetic R and S isomers of the nicotine molecule.
The FDA review comes on the tail of the Agency's 'comprehensive approach to nicotine and tobacco' in which the FDA embraces a low nicotine regulatory approach. "These announcements show that the Agency is committed to shifting the trajectory of tobacco-related disease and death, and the FDA is embracing innovation in the process," comments Vincent Schuman, Next Generation Labs CEO. "The NRT market has remained stagnant in recent years as pharmaceutical companies search for new products that will innovate the market and attract new customers seeking a pathway away from all things tobacco – now it's great to learn that the FDA is looking to modernize the market as well, and we hope TFN® Nicotine, with its non-tobacco base, will be included in the Agency's review."
In an effort to nudge innovation in the stagnant NRT market, the Company has applied for a patent (pending application published as U.S. 2017/0189388) for NRTs comprising the novel features of synthetic nicotine. The potential application in use of the active S and less active R form of synthetic nicotine, could lead to new forms of dose managed transdermal nicotine delivery patches, nicotine gums, synthetic chewing tobacco, synthetic snuff, and synthetic nicotine oral strips.
Individual smokers, medical practices and withdrawal clinics, among others, use NRTs as a cessation aid, but all NRTs on the market today only contain nicotine derived from tobacco. Next Generation Labs has developed the world's only test-verified, non-tobacco derived synthetic nicotine for use in pharmaceutical cessation tools. TFN® Nicotine contains no tobacco-derived components and provides the first synthetic nicotine offering for what should be a more dynamic and competitive pharmaceutical market.
"The new FDA committee and our recent innovations in the NRT market suggest an exciting time ahead for nicotine in the pharmaceutical industry, and we're proud to be part of this next chapter," concludes Schuman.
Next Generation Labs sells TFN® Nicotine directly to e-liquid and pharmaceutical manufacturers; To purchase TFN® Nicotine please contact Vincent Schuman directly at Vincent@nextgenerationlabs.com.
###
About Next Generation Labs
Founded in 2014, Next Generation Labs developed TFN® Nicotine, the world's leading synthetic nicotine that is not derived from tobacco. TFN® Nicotine is used in over 40 e-liquid brands and ZIA™ nicotine gum in the US and is playing a central role in helping revolutionize the pharmaceutical and vaping industries.
http://www.nextgenerationlabs.com