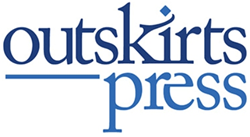 Just as a beautifully wrapped present makes everyone wonder what's inside, a well-crafted book cover entices readers to investigate the contents. ... Your odds of success are far greater if you can get more people to 'shake the box.'
DENVER (PRWEB) December 12, 2017
With Christmas just around the corner, Outskirts Press, the No. 1-rated self-publishing company according to Top Consumer Reviews, is giving the gifts. This December, the Denver-based company is giving self-publishing authors a free Custom Cover Design (valued at $399) with the purchase of the Ultimate or Full-Color publishing package.
"Just as a beautifully wrapped present makes everyone wonder what's inside, a well-crafted book cover entices readers to investigate the contents," said Jeanine Sampson, chief executive officer. "When it comes to selling books, your odds of success are far greater if you can get more people to 'shake the box,' so to speak."
To claim a free Custom Cover Design from Outskirts Press, authors need only place a publishing package in their cart and enter the promo code Freecover-December at checkout. The free custom cover will be added within 72 hours.
For more information about self-publishing and book marketing services from Outskirts Press, visit the company at http://www.OutskirtsPress.com.
About Outskirts Press Inc.: Outskirts Press helps authors develop and publish high-quality books by offering exceptional design, printing, publishing, distribution, and book marketing services. Top Consumer Reviews ranks Outskirts Press No. 1 because they are passionate about delivering outstanding customer service, affordable pricing, industry-leading royalties, and a team of hands-on, U.S.-based publishing experts. At http://www.outskirtspress.com authors can publish their book, their way, today.
# # #
Outskirts Press, Inc., 10940 S. Parker Road, #515, Parker, CO 80134
http://outskirtspress.com 1-888-OP-BOOKS