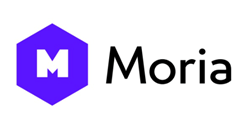 Digital assets can be linked with physical assets such as gold, rather than replacing them
CENTRAL CITY, Colo. (PRWEB) December 13, 2017
Moria is proud to announce the launch of its ICO, which will power the world's first decentralized investment platform for precious metals extraction.
The company will use the funds raised to reopen the Bates Hunter gold mine in Colorado, which has lain dormant but comes with a wealth of mining infrastructure already in place. In exchange for participating in Moria's ICO, investors will be rewarded with quarterly mining royalty payments.
According to a recent survey conducted by Moria, almost 80% of the population has or has had an interest in gold investments. Combine this with the fact that the cryptocurrency field has seen a 17x (and rising) increase in market capitalization since the beginning of 2017 and you have a potent combination. The Moria Token (MOR) takes attributes of cryptocurrency and combines them with corporate bonds to create a token that has value in itself, and also pays dividends from income generated by gold mining revenue. Moria is structured as a securities token that would take advantage of the Ethereum Network's ERC20 token standard. This allows for greater interoperability with other tokens and exchanges, as well as the ability to take advantage of smart contracts.
Token holders will receive pro-rata quarterly payments equal to 10% of the previous year's mineral revenue, capped at an amount which equals 20% of the ICO price per token. Notwithstanding such payment structure, for the 18 months following the ICO, all token holders will receive quarterly payments set at 20% of the ICO price regardless of any revenue at the mine.
CEO Kyle Forkey, founder of Ethmint and General Partner of Amentum Investment Management, believes that by combining the world's oldest and newest financial vehicles, Moria can simplify and streamline gold mining investments:
"Digital assets can be linked with physical assets such as gold, rather than replacing them. What this means is that instead of a lot of paperwork and back and forth between intermediaries, you could buy a stake in gold — real world bullion that's in a vault somewhere — but that ownership would take the form of a digital token held in a digital wallet." Stated Forkey.
Moria Website:
Our ICO Whitepaper
About the Moria Token: The world's first decentralized investment platform for precious metals extraction. The Moria Token shall be a securitized token offering royalty revenues to onshore and offshore investors. This will be an exempted offering conducted simultaneously under Regulation D, Rule 506(c), permitting for public solicitation of domestic accredited investors, and Regulation S for offshore investors.It is being issued by GS Mining LLC.
Forward Looking Information
This press release contains "forward-looking information" within the meaning of applicable securities laws that is intended to be covered by the safe harbours created by those laws. "Forward-looking information" includes statements that use forward-looking terminology such as "may", "will", "expect", "anticipate", "believe", "continue", "potential" or the negative thereof or other variations thereof or comparable terminology.
Forward-looking information is not a guarantee of future performance and is based upon a number of estimates and assumptions of management at the date the statements are made. Furthermore, such forward-looking information involves a variety of known and unknown risks, uncertainties and other factors which may cause the actual plans, intentions, activities, results, performance or achievements of the Company to be materially different from any future plans, intentions, activities, results, performance or achievements expressed or implied by such forward-looking information. The Company cautions that there can be no assurance that forward-looking information will prove to be accurate, as actual results and future events could differ materially from those anticipated in such information. Accordingly, investors should not place undue reliance on forward-looking information. Except as required by law, the Company does not assume any obligation to release publicly any revisions to forward-looking information contained in this press release to reflect events or circumstances after the date hereof.