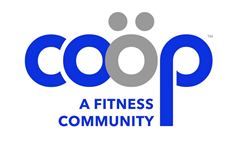 Shared Personal Training Accessible to Everybody.
Chicago, IL (PRWEB) December 13, 2017
Starting in December 2017, Coöp Gym, will become the first Shared Personal Training only gym in Chicago. Coöp Gym, one of Chicago's first boutique gyms to open in the West Loop neighborhood, has been a sanctuary for Chicagoans looking for a gym to call home for the past 8 years. Coöp is not only a gym but a fitness community. The gym is a bit of a "Cheers" environment – where everyone knows your name.
Mike Meluch, owner of Coöp Gym, has been a leader in the fitness industry for over 25 years. With knowledge and experience, Meluch has created well-thought-out programs that have helped countless Chicagoans develop healthy habits, discipline and confidence. These programs have been tried and tested with much success from members from all walks of life, with varying degrees of ability. Members range from young adults to members well past retirement age.
After years of owning gyms, training people and seeing what type of training was effective for his clients and gym members, Meluch was influenced to change Coöp Gym's current program and membership structure. What he found was that semi-private personal training helped his clients reach their personal health goals consistently. His goal is to make "Shared Personal Training Accessible to EveryBODY," as the gym's new mantra suggests.
While Meluch realizes there is a much bigger market for gym or club access only memberships, Meluch believes that even the most seasoned fitness enthusiasts could still use training in a small group setting.
All memberships will include an element of semi-private personal training, where small groups of up to 6 members will be led by a personal trainer. Group (Groöp) classes are still available along with weekly Ride and yoga classes being offered. In addition, to the Shared Personal Training Only memberships, there are options to purchase drop-in passes for single sessions or discounted rates when multiple sessions are purchased as a pack.
About Coöp Gym
Coöp Gym opened in 2009 in the West Loop neighborhood in Chicago. The goal of the gym was to create a community atmosphere for its members. Set in a 20,000-square foot facility, the gym offers semi-private and group fitness programs along with modern equipment including indoor cycling. In 2017, the gym became Chicago's first Shared Personal Training Only gym. Mike Meluch, owner, is passionate about building relationships and ensuring that all gym members are provided with personal attention. Coöp Gym is dedicated to making "Shared Personal Training accessible to everybody."