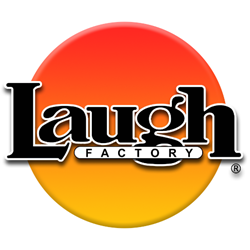 LOS ANGELES (PRWEB) December 11, 2017
On December 25th, the world-famous Laugh Factory comedy club on Sunset Boulevard will host its 38th Annual Free Christmas Dinner. "We are welcoming anyone who is away from home or is alone for the holiday or simply homeless, for a warm meal, a hug, and a laugh," says Founder and CEO Jamie Masada.
Top comedians including Tiffany Haddish, Dom Irrera, Kevin Nealon, Paul Rodriguez, Tim Allen, Tom Dreesen, Shawn Wayans, Dane Cook and many more celebrities will help serve guests, as well as perform live shows following each meal served throughout the day. Masada will be on hand, welcoming guests at the door and giving toys to each child who attends. "Spending the Holidays alone is no laughing matter," says Masada.
Jamie and his team at the Laugh Factory encourages everyone to get involved. "You might know someone who has fallen on difficult times or whose children could use a toy and a warm holiday" says Masada, "or perhaps there is someone who needs a ride or someone is bashful?" Last year, according to Masada, "2,500 people were served, and this year the Laugh Factory is preparing for even more in Hollywood."
The dinners will be taking place on Monday, December 25th at 1pm, 3pm, 5pm and 7pm. A live comedy show will follow each meal service.
The Laugh Factory is located on 8001 Sunset Blvd., Los Angeles, CA 90046.
For more information visit http://www.LaughFactory.com or call (323) 656-1336 x1